So, you want to do some research before just jumping right in and spending hundreds of dollars on a beer subscription. Kudos!
---
What is a Beer of the Month Club?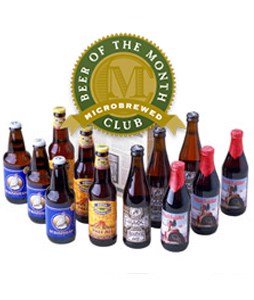 A monthly beer club is similar to any mail order service or the recently popular "subscription box" services, with the added benefit that:
a) it's beer!
b) you get to customize the order a little bit based on your tastes,
c) it fulfills a need for craft beer fans, since staying up to date on new beers and expanding your palate and knowledge is not easy (or cheap).
Your monthly shipments normally include:
A case of 6, 12 or 24 select beers
Tasting notes newsletter
Some free gift (e.g., bottle opener)
These can be brews that you pick out from their vast selection; or, they can send a variety pack of the specials that month.
Get 6 to 12 beer types/brands that you have never tried or even heard of each month.
If you try one that you like, you can go ahead and order more of it. This is the impressive part; it exposes you to new drinks that you would never have even heard of. Some clubs even learn your tastes based on which brews you tend to pick, and they suggest beer for you to try each month. This is by far the best way to experience new beers and really branch out with your tastes.
Now, let's talk about what you should look for in a club before you sign up for one…
There is nothing worse than signing up for something that isn't going to work for you. So here are a few criteria to consider.
---
Benefits of Joining a Beer of the Month

There are so many benefits to joining a monthly beer club that it's kind of difficult to touch on all of them.
Expand Your Palate – Obviously, the main benefit is to try a wide variety of different beers so that you learn new tastes and figure out what your preferences are. If you want to expand beyond the traditional beers you see at most bars and supermarkets, and especially if you aren't the adventurous type that proactively orders something new each time, having someone else pick the beer and "force" you to try a new taste is important and worthwhile. Another way to think about it – a beer club doesn't just teach you new tastes, it also gets you out of your beer-drinking "comfort zone," which is easy to fall into when you get so much comfort from beer and you want to make sure you get something you like.
Saving Time – Another obvious benefit is that you don't have to do any research or even leave your house. They will pick out different featured brews and mail them right to your door. There's no going to the store or even traveling hours to go to the next local brewery. You just have to wait until the next package arrives.
Affordability – Though these clubs are exclusive, the cost is much more affordable than trying to travel to these small breweries and purchase the brew yourself. Remember most of these places don't sell their brews to the public online. You can only get them through dealers or go to the brewery yourself. Joining a club is much cheaper and affordable than doing either of these things.
"Modern hermits can even take part in the craft beer movement, thanks to a growing number of craft beer clubs." – Chris Morris, Fortune
---
Beer of the Month Subscription Boxes vs Clubs?


"Subscription boxes" and "beer of the month clubs" are used interchangeably all the time but they differ in one significant way.
Beer Clubs – Upon subscribing, it will give you a set number of beers right at your doorstep (this could be 2, 12, or 24 beers). You will also get a newsmagazine and some gift, e.g., a bottle opener. Being a member is an excellent way of tasting high-quality and hand-picked craft beer as recommended by beer experts.
Subscription Boxes – On the other hand, having a beer subscription box will also deliver your beers right in front of your doorstep. However, the beers within subscription boxes are not "randomly" picked, but are personalized to the distinct likings of beer connoisseurs who know what they want. It can be beer-style specific for some.
Now that you know the difference, you can go ahead and be a member of a beer club or get a beer subscription box of your own.
---
5 Things to Look For in a Monthly Beer Club
There are so many parameters and there are so many clubs – it's important to find the club that fits your tastes and something that will work specifically for you and what you are looking for.
For instance, if you primarily like domestic beers and really have no interest in trying imports, it would be pointless for you to sign up for something with options that include 90 percent imports.
Here are the 5 main things to look for when you shop for a beer club:
A) Beer Variety
B) Selection Methodology
C) Community
D) Shipping
E) Customer Service
Beer Variety
Simply put: it doesn't make sense to join something that doesn't have a selection significantly wider than your local liquor store. Sure, it's convenient to receive the beer in the mail, but part of what you are buying in a club is access to a broad beer selection that you wouldn't otherwise have.
Look for not only variety as far as the number of different beers, but also in the diversity of brands, makes, styles, national origins, and ages.
Most companies have a directory of different brands they offer. You should look through this and make sure there's a mixture of brands you like and also – most importantly, if you're looking to expand your palate and knowledge – a lot that you've never even heard of.
Selection methodology
The range of beer is obviously one of the most important parts of joining a club. If they don't have a good selection, why would join one? But how do they actually pick the brews that they send you on a monthly basis? This is the second most important question. They can have the best set in the whole world, but if they always send you something that you don't want, it doesn't do you a lot of good.
Review how they pick the beers that you actually get in the mail. Most clubs have a range of different options you can choose from. You can go through their list of different beers and pick a case of your own. I like doing this occasionally if there is something I want to have again.
Or the more adventuresome option, you can let them pick that month. Typically, the owners handpick a bunch of different ones randomly for you to try. This is kind can be a little hit and miss because you never know what they are going to pick, but isn't that part of the fun of joining a beer club—trying new stuff?
The main thing is to look at how the club picks out the brews each month. You don't want to get stuck with several cases of drinks that you will never want because they keep picking out beers you don't like.
Beer Community
This might sound like a strange thing to be concerned about with a mail-order club (the epitome of seclusion!), but in this age of virtual connection, community actually matters even when something is just getting shipped to your house.
Most clubs have online forums and ways to interact with other club members. This is helpful because you can talk about the different options and give suggestions to people based on what they liked versus what you tried in the past. It sounds cheesy, but "giving back to the community" and helping others discover new beers that you enjoy is actually quite rewarding.
Another important aspect of the community is the vibe of the company you are signing up with (and consequently, its members). Are they beer snobs or down to earth? Where do they come from – are they more international or domestic? Are the discussions respectful or aggressive? Could you see yourself being friends with these people, or at a minimum, feel a little compelled to participate in the online forums? Make sure to take all that into consideration>
Shipping and Handling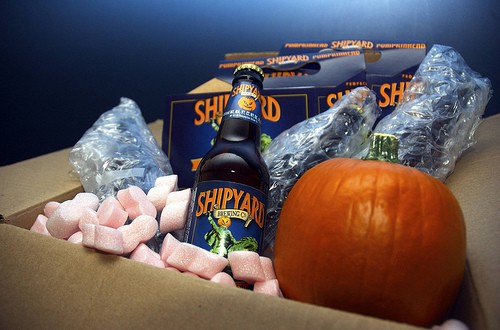 With any mail order service, shipping and handling are always big concerns, especially when you are talking about shipping glass bottles.
Pretty much all clubs package their shipment well, so there isn't really anything to worry about as far as the packages actually getting to you.
The main thing that you have to be concerned about is costs – and sometimes, it ain't going to be cheap. Not all clubs include the shipping costs in the price of the membership and you pay separately per shipment (make sure you check for this).
If you are in a remote area, it might be somewhat costly to have monthly shipments sent to you. With the US laws about shipping alcohol, look into the distribution centers of the different clubs and figure out a shipping option that will work for you. [4]
Customer Service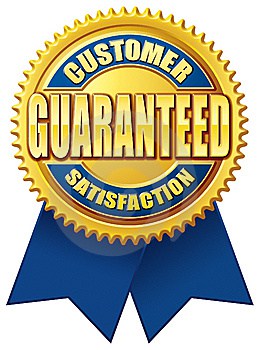 Customer service is important to everyone no matter what product or service you are buying. A monthly club is no exception. You should look at reviews and ask around for the customer feedback about any club you are thinking about joining (or, read our reviews!).
It only makes sense that if you are ordering bottles of craft beer in the mail that you want a friendly and helpful staff of people who are ready to help you if there is a problem with your shipment or something arrives broken.
The clubs that we recommend have great customer service with quick response times. We have even stopped recommending clubs before when their customer service was hard to get a hold of.
In the event that a shipment arrives broken or damaged, most clubs just ship another one out the next day – no questions asked. Also, you'll want a CS team willing to cancel your membership any time – this is important since it means you are not committing to a long-term subscription that you may not like. This flexibility is an important aspect of a great product and user experience.
---
Next Steps…
Now that you know all about them… get one! Read our review of the top 3 beer of the month clubs and pick the one that's right for you.