The famous American thinker, Henry David Thoreau once wrote:
"Beer… a lumberer's drink, which would acclimate and naturalize a man at once — which would make him see green, and, if he slept, dream that he heard the wind sough among the pines."
The dude was good with words!
Are you the next Thoreau? Or, do you just enjoy drinking and writing about beer? Want everyone to see it? Publish on 52Brews! Get in touch with us at team@52brews.com
Send us a few writing samples (or point us to your own blog) and tell us a little about yourself. No experience or credentials are required, but we do look for strong writing skills and a knowledge of the topic you are writing about. If you already have an article ready that you want to share, please send that too.
We are open to almost any beer-related or even beer-adjacent topic. Just send us your ideas.
Note: we are not interested in spammy guest posts! We are looking for quality content by writers that want to publish to larger audiences.
Why write for 52Brews?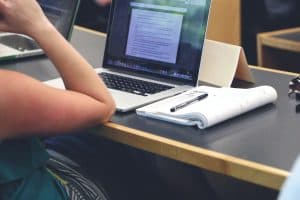 When you write for us, you're writing to an audience of thousands: our tens of thousands of website visitors each month, our 20K+ Instagram followers, and our thousands of e-mail subscribers.
And… you're making the world a better place, like just like beer does!