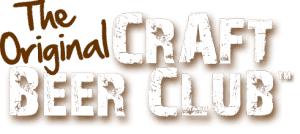 The Original Craft Beer Club is a great club for those looking to explore the more than 2,300 American craft breweries out there today. That's an overwhelming number, so the key to intelligent exploration is to focus on high quality, on breweries you wouldn't ordinarily find at your local bar, and to allow trained experts to do the selecting for you. OCBC specializes precisely in this. They're experts at finding independent, small breweries across the U.S. that are committed to high quality craft.
Each month, you will be shipped a total of twelve 12-oz world-class craft selections of four different beer styles with three bottles/cans of each style from two different breweries. If you liked one of the featured brews, you are more than welcome to contact the brewery directly to find out if they can ship directly to you. Included in your monthly shipment, you will also get the monthly newsletter that explains the story behind each brew and a brief history about the brewery. The newsletter also gives tips about food pairing and even some recipes for cooking with beer. This is a great resource for anyone looking to explore all the aspects of great beer and expand their beer knowledge.
– Learn More About The Original Craft Beer Club! –
52Brews looks at beer clubs along five different dimensions, to help drinkers pick the club that's the best fit for them. Here's how The Original Craft Beer Club stacks up:
Beer Variety
Their selection is technically "limited" to just the US, but again, with thousands of breweries in the country, that's not a real limitation. Also, one nice thing about them is that they also include cans; they know that many micro and craft brewers use cans for distribution because of bottling costs. Other clubs limit their selection by not even considering great brewers that may use cans instead of bottles.
Their styles include:
American Amber / Red Ale
American Amber / Red Lager
American Barleywine
Blonde Ale
Brown Ale
Dark Wheat Ale
American Double / Imperial IPA
American Double / Imperial Pilsner
American Double / Imperial Stout
American IPA
Pale Ale (APA)
Pale Lager
Pale Wheat Ale
Porter
Stout
Strong Ale
American Wild Ale
Black & Tan
California Steam Beer
Chili Beer
Cream Ale
Light Lager
Pumpkin Ale
Rye Beer
Wheatwine
Each month you will receive at least four of these different styles in your shipment, with three beers of each.
Monthly Selection Process
Not all craft brews are created equal. Especially in the US, where craft breweries have boomed in recent years, there is sometimes a culture of unduly lauding any and all craft beer made by small breweries just because the brewery is small. The Original Craft Beer Club doesn't see it that way, thankfully – they stringently review every beer to make sure its quality measures up, regardless of the brewery size.
Additionally, their focusing exclusively on the United States means that they can become more specialized than other clubs that have the entire world's worth of craft beers to scour over.
This commitment to finding "made in the USA" quality is part of why they've gotten positive mentions even in the mainstream American media, such as The Today Show and Good Morning America.
– Check out The Original Craft Beer Club For Yourself! –
Community
Beer, like most things in life, should be a social experience. The Original Craft Beer Club provides a great community through their Facebook page. This is especially important as you evolve past your (local) friends' beer tastes and have no one to discuss your brews with!
Shipping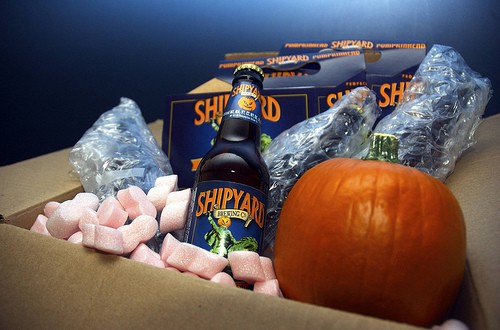 All shipments are mailed at the beginning of the month and usually arrive within 6-10 days. Each beer is checked to make sure that it was newly bottled or canned before being shipped to you. (You don't want old beer in your shipment!)
A nice feature of this club is that you can also request an order for immediate shipment. So if you try something that you like and want to share it with friends this weekend, you can order up an entire case of it today.
– Learn More About The Original Craft Beer Club! –
Customer Service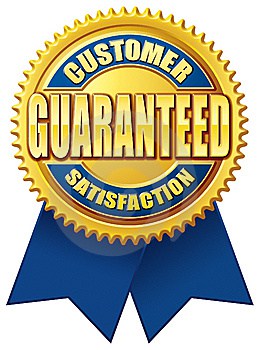 In the hyper-competitive world of beer clubs, great customer service is paramount. No one sticks with a club if their customer service is bad!
OCBC proudly displays positive reviews on their site, such as:
"Every time I have had contact with Craft Beer Club I receive Radical Hospitality and I LOVE IT! That is why I keep renewing the beer! :)k Plus it is delicious." R. Zimmerman
Also, they have a 100% satisfaction guarantee and are willing to swap out orders if you get something you don't like.
Additionally, just by getting in touch you can get some extra customization of your package, such as all cans or all bottles, if you prefer one. Great stuff by OCBC!
The Original Craft Beer Club Review:
What's The Verdict?
The Original Craft Beer Club is an incredible way to sample the best of American craft brewing. As we always say, don't overthink it – it's easy to check it out for yourself without a huge commitment since there is no membership fee. If you are into American craft brews, try them out!