If you're into craft beer you probably like immersing yourself in the complex tastes, history, ingredients and production techniques of what you're drinking. And of course, for hundreds of years before craft beer suddenly became a thing that your buddies discussed, people have been into wine for those very same reasons.
If you want to get into wine, or get deeper into wine beyond your current level of knowledge and enjoyment, a wine club ("wine in the mail" club) is a great idea.
There are many reasons to try a wine club:
Learn faster about the (immense) variety of wines out there – you get more samples, more frequently, more conveniently than just your regular consumption as a "non-fanatic"
Try them and compare them in the privacy of your home – take your time with each one, compare, discuss, take notes, research… all things you can't do at the bar or restaurant, and all without worrying about how it may make you look less sophisticated in front of (snobbish!) other people
You get deep discounts on great bottles
Branch out beyond what you get at the store; try wines you won't see in retail
Clubs' wine lists are curated by professionals eyeing variety and to delight their subscribers; clubs don't get paid by the bottle, so there isn't the same incentive as restaurants or retailers pushing you the most expensive bottle to maximize their profit
Whether you want to expand your wine-tasting horizons, just make sure you always have a great bottle of wine at the ready, or impress your friend with inside knowledge about the bottle you bring to the dinner party – check out our top five picks for the best wine of the month clubs to join. And if you're on the fence about the right one for you after reading our reviews, just join two!
---
Top 5 
Wine of the Month Clubs
---
IMAGE
PRODUCT

#1 Wine of the Month Club

2, 6, or 12 bottles, depending on your membership plan
14-page newsletter
Starting at $24.96 for 2 bottles

VIEW LATEST PRICE →

2-12 bottles depending on your preference
Chances to earn free bottles of wine by referring friends
A full-color publication

VIEW LATEST PRICE →

Choose from 2-12 bottles per shipment delivered monthly, every other month or quarterly
Uncorked Newsletter
Access to a personal wine consultant
Discounts on re-orders
VIP tours of featured wineries

VIEW LATEST PRICE →

12 bottles every 12 weeks
Bonus gifts in your 1st and 2nd boxes
Choose reds, whites or mixed wines

VIEW LATEST PRICE →

1-12 bottles, depending on your preference
Tasting notes
Charitable donations given in your name (optional)

VIEW LATEST PRICE →
---


The Wine of the Month Club, Inc. has two notable distinctions:
The oldest mail-order wine club in America, with origins dating back to 1972.
The business is family-owned and the founder's son handpicks every wine to this day.
The club prides itself on providing $10 bottles of wine that taste like $30 bottles, and they want to make sure you never again spend $30 on a bottle of wine that should be priced at a fraction that amount.
Providing a wide selection of plans is key for them. There are 12 plans to choose from, depending on the type of wines you'd like to receive. Choose the Rosé, Bordeaux, or more. There's even a "Pure" series that caters to those who are on a diet like keto, paleo, vegan, etc.
One of the most exciting membership plans is the Mystery Case Club, where you get $200 worth of wine for just $99. If you like to be surprised, then give this one a try.
What You Get:
2, 6 or 12 bottles, depending on your membership plan
A 14-page newsletter that explains the wine's regions, grapes, and the history of the winery, plus recipes for meals that pair well with the wines you receive. 
Who This is Best Suited For:
If you agree that there's more to wine than a price tag and a fancy label, then this is the club for you. Patrick (the club's president) is a down-to-earth guy with a distinct blue-collar vibe. He knows what he's talking about and he knows how to select wine for even the most hard-to-please palates, and he does it all without attitude or pretentiousness. Craft beer fans will identify with this unassuming approach to enjoying their wine!
Price:
Entry-level prices for two-bottle shipments start at $24.96, and case prices top out at $149.76.
---
One of the most distinctive features of the Gold Medal Wine Club is their referral program. For each person you refer that signs up, you get an extra bottle and so do they! There are no limits to the number of bottles you can earn, so the larger your circle of friends, the more you can both drink for free.
Choose from six different plans and decide if you want to accept deliveries monthly, every other month, or quarterly. Like other wine clubs, you can also specify if you want red, white, or mixed shipments.
Gold Medal Wine Club imports wines from all over the world, but they often feature wines from California, Oregon, and Washington. If you don't want domestic wines, make sure you choose the International plan.
As we mentioned, there are six different clubs you can join:
Gold – Their most popular club, exclusively featuring California wines from boutique wineries that you won't find often (2+ bottles monthly starting at $39)
Platinum – Featuring 90+ rated wines from premium winemakers (2+ bottles monthly starting at $96)
International – Access to international wines from family-owned wineries with the option to add gourmet food to compliment the selection (3 bottles quarterly for $75)
Garagiste – Artisan wines crafted in small batches from independent wineries you won't find anywhere else (2+ bottles monthly starting at $75)
Pinot Noir – New pinot noirs from small-batch wineries (2+ bottles monthly starting at $76)
Diamond – Luxury premium wines with ratings of 93+ (2+ bottles shipped quarterly, starting at $188)
What You Get:
2 to 12 bottles depending on your preference
A full-color publication with information about the winery, selected wines, recipes, news, and more
Chances to earn free bottles of wine by referring friends
Who This Is Best Suited For:
While this wine club is relatively similar to many of the others on our list, its key differentiator is the referral program. If you are a social butterfly with lots of friends who are also wine enthusiasts, then this club is the one for you. Recruit your friends and get free unlimited bottles of wine.
Price:
Prices start at $39 per shipment.
---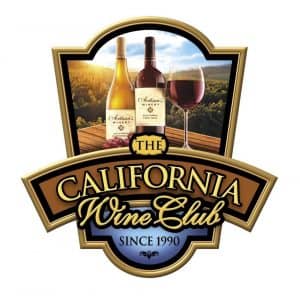 Don't let the name fool you: the California Wine Club is based in California, but curates high-quality wines from the golden state and around the world.
This club features small-batch, artisan wines that are often only available locally because they're not large enough to have distribution at your local supermarket liquor/wine store. The team picks the wines by hand, traveling to wineries and meeting with the winemakers personally. They discover which wines are their favorites and help the winemakers share them with a broader market through the club.
You can choose to receive wines monthly, every other month, or quarterly. Going on vacation? They can ship your wines directly to your vacation destination for no extra fee.
Depending on your preferences and palette, choose from six membership types:
Premier – The original club featuring family wineries (starting at $40.45)
Signature – California's highest-rated wines (starting at $134)
International – Experience wines from around the world (starting at $71)
Aged Cabernet – Napa Cabernets aged between 8 to 12 years (starting at $231)
Pacific Northwest – Wines exclusively from Oregon and Washington (starting at $77)
Case Club – 12 bottles, mostly from California ($159)
What You Get:
Choose from 2 to 12 bottles delivered monthly, every other month, or quarterly
Uncorked newsletter with information about the wines, stories from the wineries, tasting notes, and pairing tips
Access to a personal wine consultant who will get to know your preferences
Discounts on prices and shipping for re-orders (up to 50% off retail and $1 shipping for cases and half-cases)
VIP tours of featured wineries
Who This is Best Suited For: 
Even though you can get wines from other regions, we think this club is best for California wine lovers. The team is based in California and focuses much of their tasting and efforts on this region. Because of this, we also believe that their international and Pacific Northwest picks are best designed for wine drinkers who enjoy California grapes.
Price:
Prices start at $40.45 and go all the way up to $231. Shipping is not included in this price, and the shipping fees vary depending on your membership level.
---
Take the hassle out of shopping for wine by joining the Wine Insiders club. Get 12 bottles of wine delivered quarterly, which works out to a bottle of wine each week.
This club was founded by fellow wine lovers who were frustrated by endless walls of wine at grocery and liquor stores with inflated prices and no information. You'll get quality, top-rated wines delivered to your door at a reasonable price.
To sweeten the deal, Wine Insiders gives you three bonus bottles in your first case and free shipping, too. All of this is for $89, for an average price on your first shipment of just $5.93 a bottle. The freebies don't end there, either. You also get a special gift in your second box; a corkscrew kit in a wooden box valued at $44.
What You Get:
12 bottles every 12 weeks, choose reds, whites or mixed
Bonus gifts in your second box
Free shipping on your first box, $19 after that
Who This is Best Suited For:
If you love a good value, then this club is for you. Because of the wide array of bottles delivered each quarter, Wine Insiders is best for people who are open to trying to wines from around the globe, i.e., not loyal to a particular region or type of wine. You're not likely to get a lot of repeats.
Price:
You'll pay a flat rate of $89 for a 12-bottle shipment, plus $19 shipping.
---
Whether you're a conventional wine drinker or you like to think outside the box (or bottle) when it comes to your wine selection, the Cellars Wine Club will have something you're sure to enjoy.
Ship a single bottle or an entire case. Join the Sparkling Club (for people who like bubbly), the Natural Club (for the environmentally-conscious), and the Sweet Wine Club (sweet wine for novices and connoisseurs alike).
While other clubs focus on finding new, exclusive wines that "they" think are fabulous, Cellars Wine Club combines new discoveries with the classics that you and the public already love. If you get a bottle that you don't care for, you'll get a free replacement.
Another reason to love Cellars Wine Club is their "Give Back" campaign. If you choose, 15% of your purchase price will be donated to charity, at no extra cost to you.
What You Get:
1 to 12 bottles, depending on your preference
Tasting notes
Charitable donations given in your name (optional)
Who This is Best Suited For:
We love the flexibility of the clubs, so if you're not a typical red or white wine person, and you want the flexibility to get much smaller shipments, then give Cellars Wine Club a try. This is also a great club for people who prefer transparent pricing because shipping is always free.
Price:
Prices start at $29 for a single bottle shipment and go up to $389 for case shipments.
Have you tried one of these clubs? Write to us and let us know your experience!
---