No matter how strange a beer may be – as long as it's beer, you know someone somewhere is bound to love it. There's a market for everything!
The main ingredients in beer (water, barley, hops, yeast) play a role in determining the beer's flavor, aroma and bitterness. But the human is a curious animal, and the brewing human is even more curious – and so we have seen the exploration of new brewing frontier, with the addition of some "insane" ingredients to beer. We've also seen some crazy customized packaging, unexpected brewing processes, and downright bizarrely unusual ways to consume beer.
Let's take a look at our Top 10 Weirdest Beers in the World!
Brewmeister Snake Venom Fortified Beer
Origin: Scotland (manufactured by Brewmeister Brewery)
This is actually considered the strongest beer in the world, at 67.5% ABV. It comes with a warning that politely asks you not to take more than 35 ml in one sitting.
Interestingly, it lists its base ingredients as water, hops, barley and yeast – but then its added ingredients include ale and champagne yeast strains, alongside smoked peat malt.
Its alcoholic levels are increased using a great amount of ethyl alcohol. Like snake venom, this one could probably kill you if you're not careful – so be very careful!
---
The End of History by Brewdog
Origin: Scotland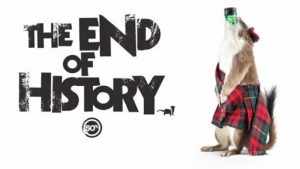 Brewdog's "The End of History" beer is what we call an audacious blend of artistry, eccentricity and rebellion. It entirely changed the perception of beer based on its packaging design. It has 55% ABV and it comes packaged in stuffed squirrels and stoats.
This is no a metaphor: each bottle is stuffed inside a dead animal. With this kind of container, it is slightly disturbing to ever find on a shelf or even purchase to keep in your home. Brewdog is known for some crazy high ABV beers (e.g., the "Tactical Nuclear Penguin" and the "Sink the Bismarck!" at 32% and 41% ABV respectively) – but a dead squirrel? Wow…
---
Hvalur Whale Testicle Beer
Origin: Iceland (by Stedji Brewery)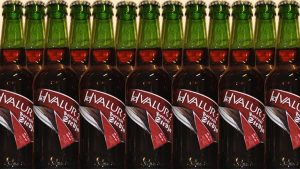 This Icelandic beer would make even the most savage Viking ancestor proud. Hvalur says it has been developed from natural ingredients, which unfortunately are whale testicles smoked in sheep dung and pure Icelandic water.
Apparently, it has a porter-like flavor with hints of caramel and a smoky aftertaste. To heighten how weird the notion of a whale testicle beer may be, it is taken alongside rotten shark meat and other special meats when Icelanders are honoring Thor…
---
Sankt Gallen Elephant Beer
Origin: Japan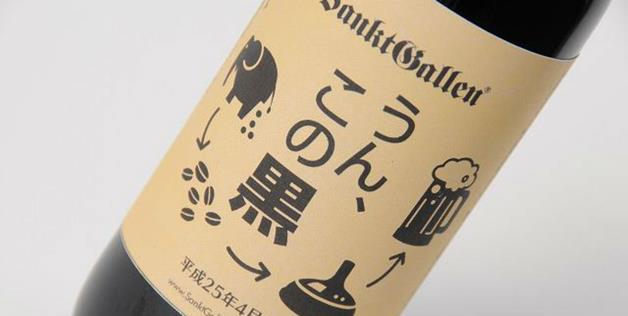 Maybe when you hear "elephant beer" you would think it has something to do with Africa, India or Thailand. Unfortunately, the elephant beer known as Un, Kono Kuro by Sankt Gallen brewery in Japan is made from coffee beans that are derived from elephant dung.
This is similar to how coffee beans picked from bird and rodent droppings are now a thing. But in beer? You have to be adventurous! Yet reportedly this stout sold out in minutes when it first went on sale in Japan.
---
Rocky Mountain Oyster Stout
Origin: USA (manufactured by Wynkoop Brewing Company)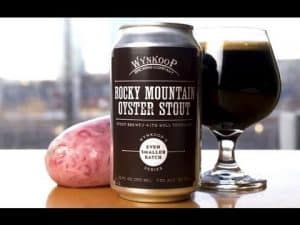 Talk about ballsy! The Rocky Mountain Oyster Stout is supposedly made from freshly sliced and well-roasted bull testicles. Apparently, the beer is claimed to give you a meaty flavor and it is recognized for its sugar-free properties.
---
Chicha De Jora
Origin: Peru
"Chicha De Jora" sounds captivatingly exotic and the unknowing gringo might be tempted to try some in Peru. This chicha is made from a Peruvian corn known as choclo and malted Jora corn. However, the manufacturing process involves having a few people chew the corn and then afterwards spit it into the water which is then left to ferment for a few weeks. Saliva beer! Sounds less captivating…
---
Chili Beer; Ghost Face Killah
Origin: Colorado, USA (manufactured by Twisted Pine Brewing Company)
If you are weak-hearted you should immediately rule out this beer from your tasting list. The Ghost Face Killer has 5.2% ABV, which is easy enough to handle, but it is made from 6 different chilies.
It is brewed using serrano, ghost pepper, habanero, Anaheim, Fresno and jalapeno peppers. All these ingredients make it super spicy and a bit challenging to consume, to say the least!
---
Oregon Rogue Ales Beard Beer
Origin: USA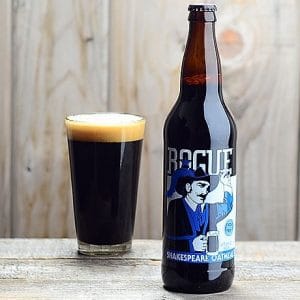 Just like the name implies, the Rogue Ales Beard Beer is literally brewed with a yeast that is derived from Rogue's brewmaster John Maier's beard. This American Wild Ale has hints of pineapple flavor, claimed to originate from the wild beard yeast.
---
Jurassic Saison Dinosaur Beer
Manufactured by Fossil Fuels Brewing Company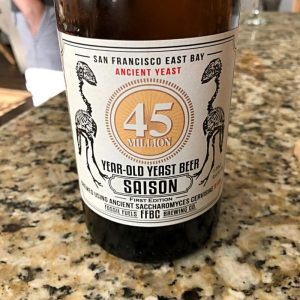 Ever heard of pre-historic yeast? Right, we hadn't either. Saison is basically an ale that was historically brewed with low levels of alcohol and has a fruity and spicy flavor alongside its highly carbonated nature.
The Jurassic Saison dinosaur beer gets its name from the fact that it is filtered with dinosaur fossils. I guess it won't make our Top Saisons List, but it's definitely interesting.
According to Eater.com: "A 45-million-year-old leaf, frozen in time within a piece of amber, is the source of the beer's yeast, which was extracted by a molecular biologist and a retired professor in the 1990s."
---
Coconut Curry Hefeweizen
Origin: Belgium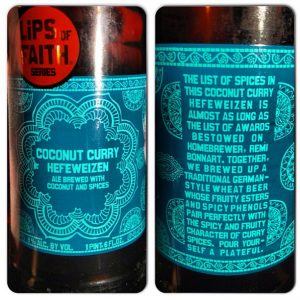 Coconuts and Banana sound hella tropical for a Belgian beer! The Coconut Curry Herfeweizen has coconut and curry tones alongside a hint of banana, which comes from the hefe yeast used to make it.
Additionally, it has a vast spice list in its ingredients such as kaffir lime, ginger, cayenne pepper, fenugreek, cinnamon and coriander. Notably, there is a huge clash of flavors going on. Sounds more like a South Asian dish than a beer, but could still be delicious!
Love "weird" beers?  Check out our review of the Rare Beer Club by Microbrew. Get two rare beer selections every month!
Related Posts