Hop heads often come under attack for not paying enough attention to different types of beer, especially the lighter and brighter beer varieties out there – like lager.  Some of the most popular beers in the world are lagers. In fact, when you think of each country's most well-known (and often most sold) beers, or its most famous export beers, chances are you are talking about a lager. For example:
Birra Moretti (Italy)
Brahma (Brazil)
Carlsberg (Denmark)
Corona (Mexico)
Heineken (The Netherlands)
Kingfisher (India)
Kirin (Japan)
Pilsner Urquell (Czech Republic)
Quilmes (Argentina)
Singha (Singapore)
That said, if you're reading 52Brews, then you are probably not into mass-market beers like these. You want craft! Fear not. Here is a list of 15 amazing craft lager beers, emulating the popular style but with that craft beer taste!
---
15 Great Lager Beers
1. Schlafly Summer Lager
Brewed by the Saint Louis Brewery this lager is a true craft beer. It's a fresh and crisp style that has just the right balance of hop and sweet malt.
If you're planning a summer BBQ and want to provide some very easy to drink refreshments, then this should be your top choice.
The 4.5% ABV is about average for a lager and means you can enjoy a couple more.
---
2. Negra Modelo
Created by the Grupo Modelo brewing company, this is one of the most popular lagers to come out of Mexico. Compared to other lagers, it is quite dark, thanks to a longer brewing process.
You'll also notice the smooth flavor of slow-roasted caramel malts which give it such a unique flavor.
For a lager, it's also quite strong at 5.4% ABV, which in my books is a bonus.
---
3. Bluejacket
When you first pour this craft lager, you'll notice that it has an almost cloudy appearance.
You'd be excused for thinking it was an IPA or Sour, but the taste will reconfirm that it really is a lager.
This is thanks to the unique open fermentation process using both lager and farmhouse yeast.
It's a very dry and crisp beer with a perfectly acceptable 5.0% ABV.
---
4. Troegs Sunshine Pils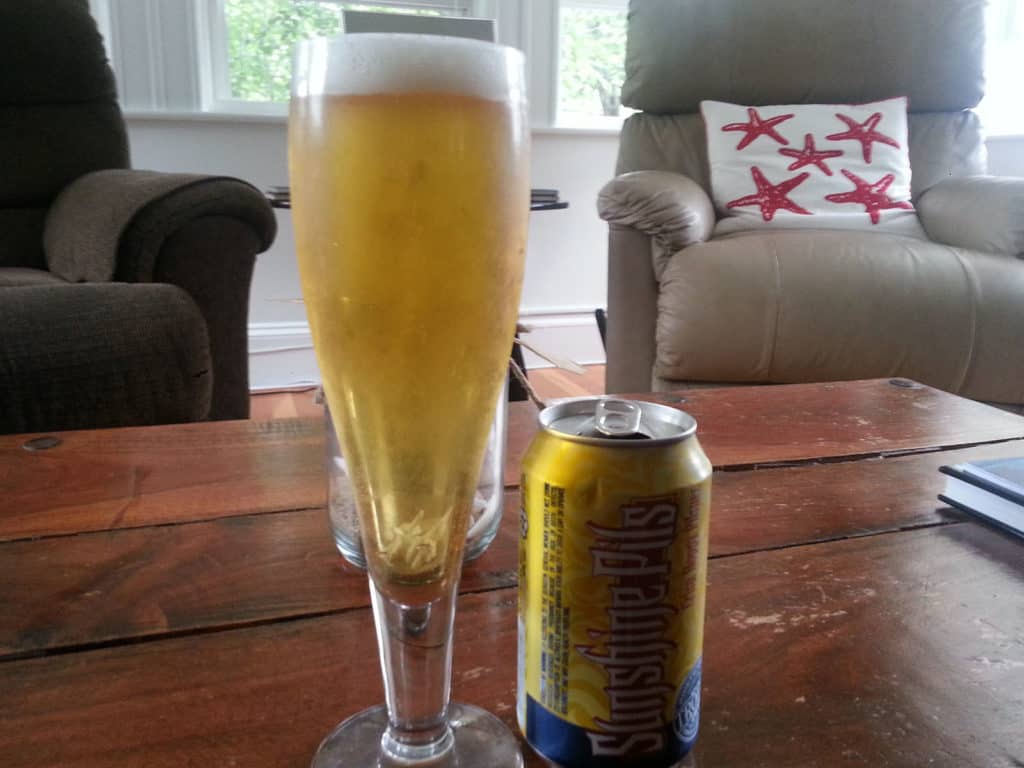 I think this is probably one of the smallest breweries featured on this list, and I personally had never heard of them.
But this pilsner beer has the perfect balance of bitterness from the hops and sweetness from the malts.
The aftertaste is clean and refreshing with an ABV of 4.7%, making it perfect for any summer day.
Check out this page for some of our favorite pilsner beers.
---
5. Cigar City Lager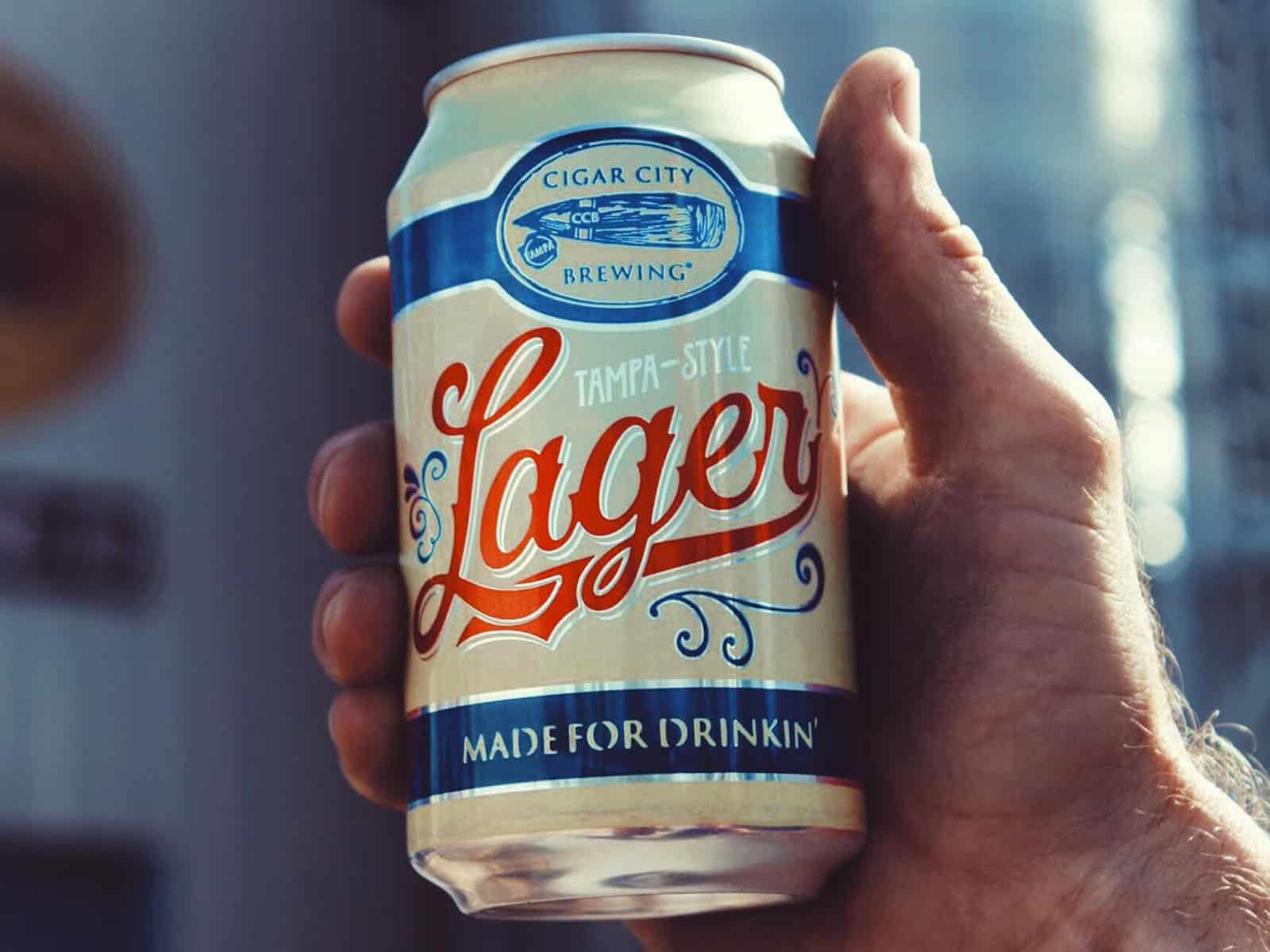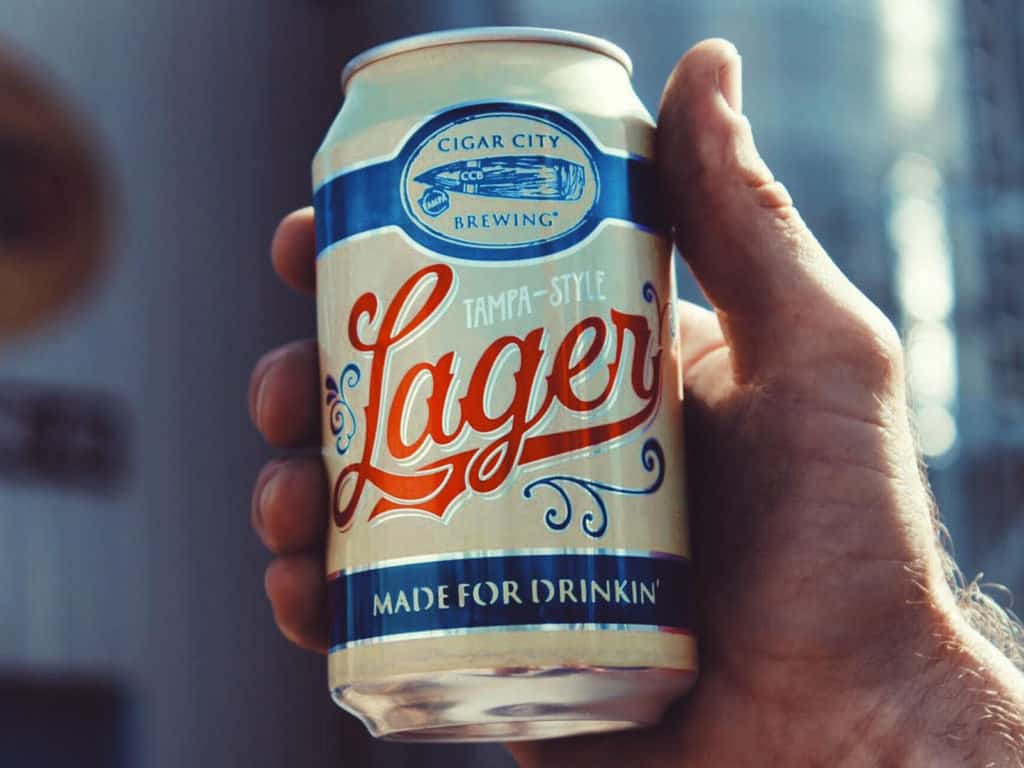 This light colored traditional German Helles style is truly made for drinking, just as the label says.
Cigar City is in Tampa, Florida, so these guys know a thing or two about creating a beer that is refreshing on hot and humid days.
The ABV of 4.5% is about average, and light enough to have a couple in one sitting.
---
6. Firestone Lager
Created by the Firestone Walker Brewing Company, this is one of the easiest lagers to drink, it is exceptionally light with the added sweetness from German pilsner malts.
The brewers went very easy on the hops which means there is practically no bitterness to it.
And with an ABV of 4.5%, there is every reason to enjoy a couple of cold ones.
---
7. Victory Helles Lager

This one is a true victory for your palate with a clean and sweet taste to it.
Originally brewed with just malts and practically no hops, the recipe has changed a little over the years.
This brings a nicer balance, which I personally appreciate a lot.
The ABV of 4.8% has stayed the same though.
---
8. Polestar Pilsner

Not just a cool label, this pilsner will cool you down and provide refreshment on a hot sunny day.
In true German style, it is packed full of flavor with a zesty dry finish that leaves a very pleasant aftertaste.
It is one of the stronger pilsners out there with 5.5% ABV
---
9. Full Sail Pilsner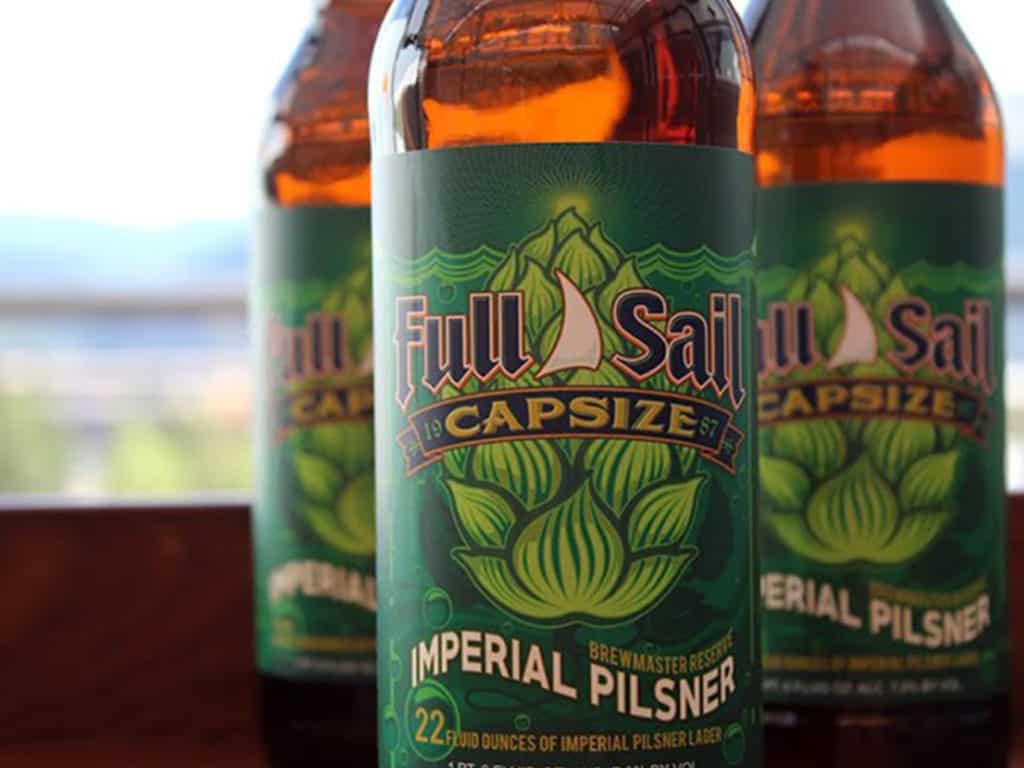 This is a lager for those of us that usually prefer the ales and sours, so it suits me just perfectly.
With strong hoppy notes from the Pacific Northwestern Cascade hops, you get a wonderful bitterness added in.
It's also available in larger bottle sizes, and with an ABV of 6.0%, you might not want to enjoy too many of these.
---
10. Creemore Springs
This is a more amber lager and comes to you all the way from Canada where it is brewed with the freshest spring water.
Using malted barley and American hops, this premium beer is wonderfully refreshing.
The ABV of 5.0% is also decent enough, making it ideal for all types of spicy and barbequed food.
---
11. Zero Gravity Green State Lager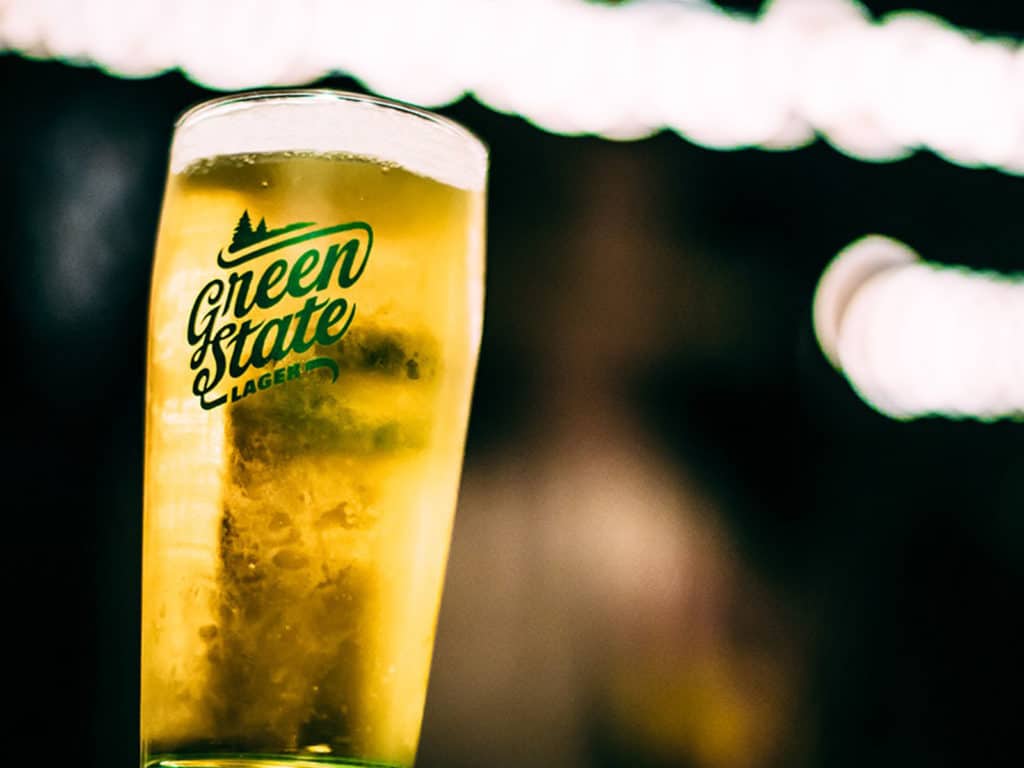 This craft beer is a true thirst quencher, and unlike many other lagers, it introduces a bit more bitterness through a selection of German hops.
At the same time though, the sweet flavor of the malts is most prominent, but it doesn't leave a long lingering sweetness.
The ABV is 4.9%, making it perfect as a summer refreshment.
---
12. Samuel Adams Noble Pils
Brought to you from quite a famous brewery, the Boston Beer Company really has created an excellent pilsner.
Brewed in the Czech tradition with more hops than German pilsners tend to use, it has got a lot more bitterness to it.
The fruity citrus character is perfectly balanced with the malts and a not too shabby 5.2% ABV
---
13. Epic Brewing Los Locos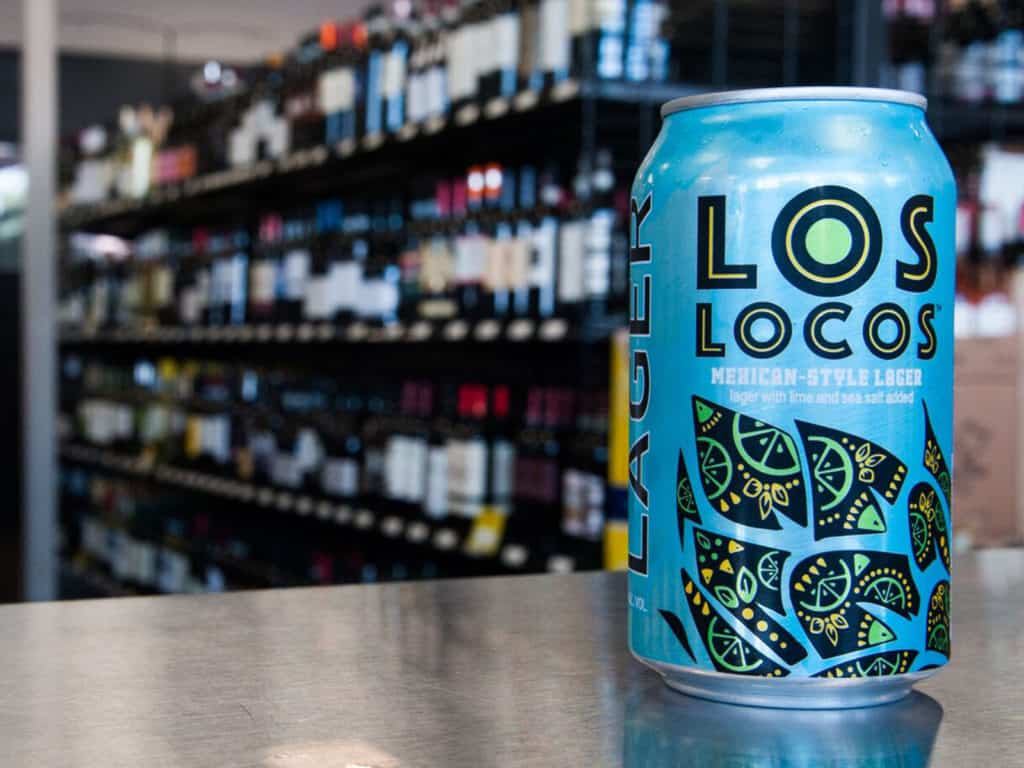 This is one of the most unique lagers on this list, and it is a bit of an "either you love it or hate it" style beer.
Brewed with corn for added sweetness and lime juice to add some tartness, it does have an unmistakable flavor to it.
It's an excellent option to accompany spicy food and has an ABV of 5.5%.
---
14. Pastrami Pilsner
Yes, you read that right, someone has come up with the idea and a pretty good recipe for a very unusual craft beer.
By combining salt, cracked pepper, mustard seed, and horseradish flavors, it really is like a sandwich in a bottle.
You won't have too many of these, as the flavor is quite strong, but still very enjoyable.
The ABV of 5.5% is also on the stronger side for a lager.
---
15. Big Choice Pinhead Pilsner
The final one on our best lagers list is this one from Colorado, and it is a very clean and fruity beer.
There are subtle tones of honey, grapes, and spices, which does break from tradition a bit.
However, these additions work really well, making it a very drinkable lager.
The ABV is 5.0%, which is decent enough.
---
What Is A Lager Beer?
A lager beer is a style of beer that is fermented at lower temperatures than most other types.The minimum temperature at which yeast will convert sugar to alcohol is about 58F, and brewers of lager will aim to get the temperature as close to that as possible.
This slows down the chemical processes of fermentation which contribute to the clean and crisp flavor.
As well as the low temperature, lager fermentation uses bottom fermenting yeast which is very different from ales. It is these bottom fermenting yeasts that allow for a more flexible lower temperature.
---
What's The Difference Between A Lager And A Pilsner Beer?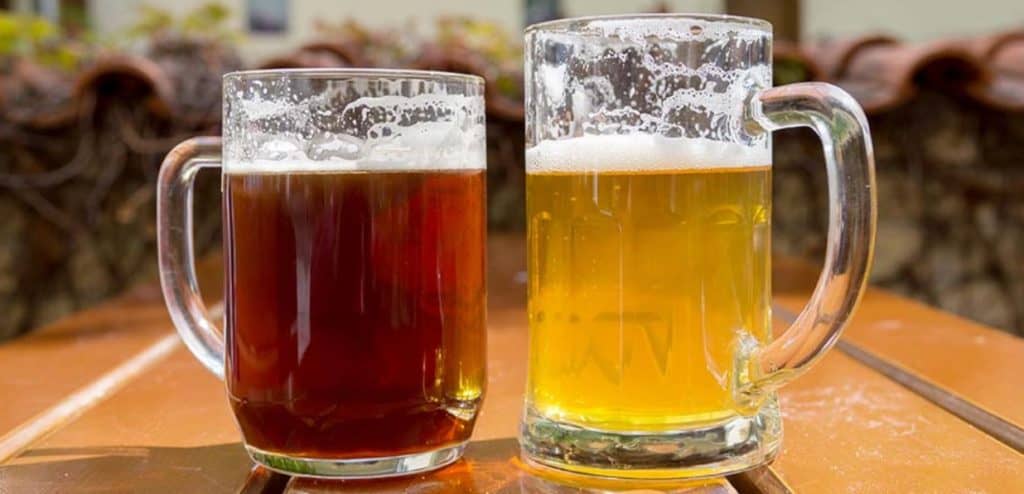 The difference between a lager and a pilsner is mainly in the amount of hop used which gives a pilsner a lighter color and a stronger tartness in flavor. (1)
Essentially, pilsner is a type of lager with some subtle tweaks to the ingredients that ultimately results in a more balanced flavor between sweet malts and bitter hops.
The name itself originated from a Czech town called Pilsen where these recipes originate from, and to this day, the town is still home to one of the most popular breweries in Europe. (2)
"The major difference between these two beer families stems from the temperature at which fermentation is carried out. And the importance of these differences in temperature is that chemical reactions happen more slowly at lower temperatures." – Fred Eckhardt, Brewing Expert at Brewers Anonymous

Master the difference in lager and pilsner in the Beer Tasting Mastery Course.
---
Our Final Thoughts on Lager Beers
Sure, most lagers you find are "mass market" beers, but as the list shows, there are  plenty of amazing craft lagers too. Try some for yourself! They are easily drinkable, go great with lighter meals, are perfect for warmer days, and most importantly, if you're planning on having several, the lower ABV is key!