While there is no secret for preference for the more full-bodied ales and stouts with an exciting ABV, there is plenty of room for some of the lighter beers of the world.
Lager is one of the most popular ones, but this style can be too bland for people who would rather prefer the dry, intense flavor of a pilsner.
A lager can be a favorite summer tipple because it has such a great balance between the bitterness of hops and sweetness from the malt. It just goes hand-in-hand with a hot Friday evening.
Below is a list of 15 pilsner beers that any beer enthusiast should check out:
---
15

Best Pilsner Beers

To Try Right Now
1. Victory Prima Pilsner Beers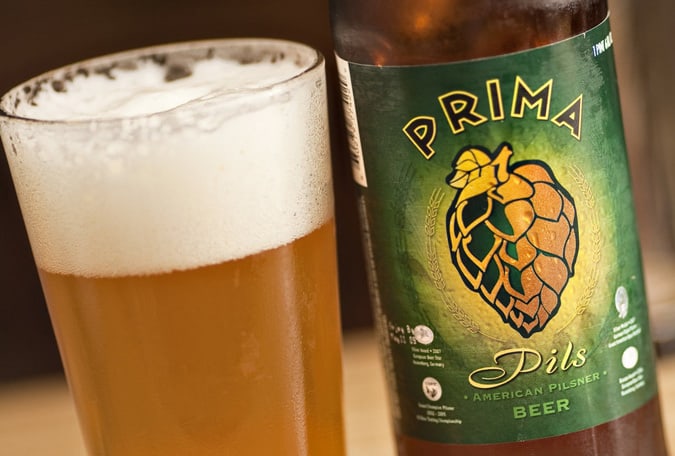 Brought to you from Pennsylvania, this classic pilsner is definitely more of a strong style that leaves a nice tartness that lingers just long enough for your next sip.
Using a mix of German and Czech hops and malts, it is one of the most traditional brews on this list.
The ABV of 5.3% is also slightly higher than normal, which is a nice added bonus.
---
2. North Coast Scrimshaw
Before you let the slightly weaker ABV of 4.4% turn you off, this is one of the most drinkable beers on this list.
The clean, crisp palate finish makes it ideal with all types of food, including spicy dishes and BBQs.
Brewed in the true German tradition, all the hops are Bavarian, but at the same time not too overpowering.
Order Now on Drizly
---
3. Firestone Walker Pivo Pils
This Pilsner from Firestone Walker Brewing has the typical light straw color and is brewed using the most traditional recipes.
Along with a nice and subtle hoppy character, you might also notice a distinct lemon flavor aftertaste.
This is a very refreshing touch that makes it ideal for hearty and meaty summer BBQ dishes. The 5.3% ABV is also nicely on the higher side.
---
4. Sixpoint The Crisp
Crisp is not only in the same when it comes to this Sixpoint Pilsner.
With a wonderfully dry flavor and just the right amount of acidity, this Brooklyn based brewery really has created something classic.
With all the tradition of simple German ingredients, you end up with a tasty beer and a decent 5.4% ABV.
Order Now on Drizly
---
5. Austin Beerworks Pearl Snap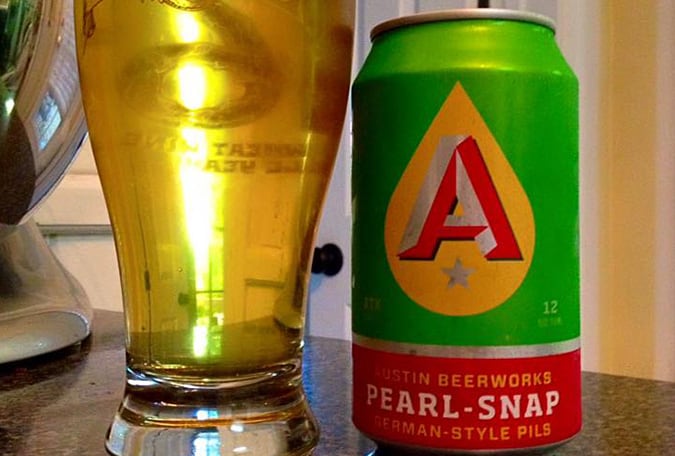 This is one of the most refreshing beers with a perfectly light flavor to it. When you get into those hot summer evenings, a couple of these will be just what the doctor ordered.
Brewed with German hops and malts, it is one of those pilsners you want to stock up on.
The ABV of 5.3% is also on the stronger side, so make sure you keep that in mind when sinking a few of these.
---
6. Notch Session Pils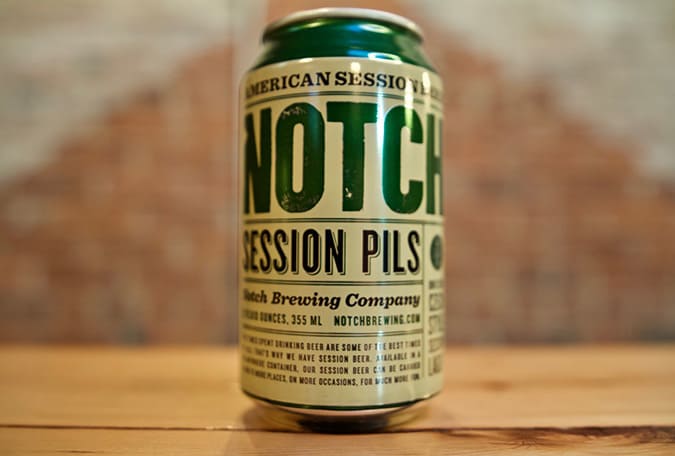 Another option for people who don't like stronger beers, the 4.0% ABV of this brew from Massachusetts is perfectly light and full of hops using a generations-old recipe from the Czech Republic.
Perfectly created for hot days when you want to dig into a few more beers, this is made for your BBQ parties. Don't miss this one out when trying pilsner beers.
Order Now on Drizly
---
7. Half Acre Pony
To counterbalance the light Session Pils above, we thought we'd add one of the stronger options.
The brewers at the Half Acre Beer Company decided to add a bit more manliness with a beer that has an ABV of 5.8%.
Not a brew you would just keep drinking all night, but it's perfect to accompany hearty meals.
Now who doesn't want that?
---
8. Heater Allen Pils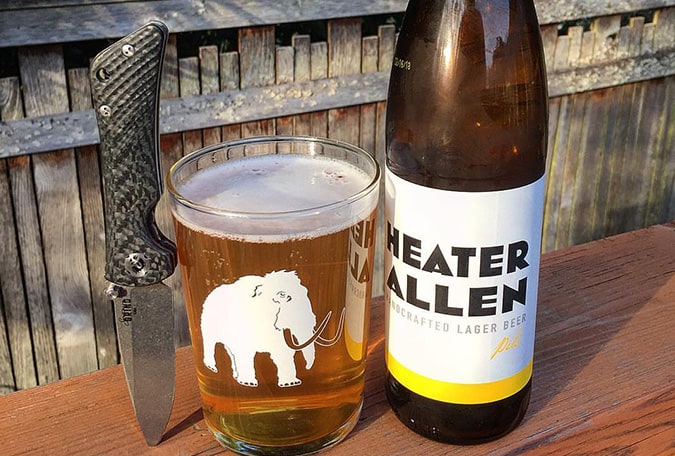 Rather than sticking to just the usual sweet malt character, this pils has a big amount of strong flavor to it.
It's something I particularly like about it because the brewers weren't too cautious on this matter.
The ABV is 5.0% and overall this is one of the more unique flavors because of the stronger hops.
---
9. Prince Of Pilsen
This beer from the Three Taverns Brewery in Georgia tips its hat to the pilsner tradition with a nice touch of dry hop character.
It gives it that distinct citrus aroma with a decent bite that lingers nicely.
It's a perfectly refreshing brew, and with an ABV of 5.0%, you'll want to make sure you keep enough of them chilled.
---
10. Rev Pils
The folks at the Revolution Brewing Company have taken tradition to a whole new level.
Everything from the malts to the seeds and yeast are German, giving it a true pilsner light appearance and aroma.
The American touch comes from the water and craftsmanship of the brewers, who have done an excellent job when it comes to flavor and an ABV of 5.0%.
---
11. Post Shift Pilsner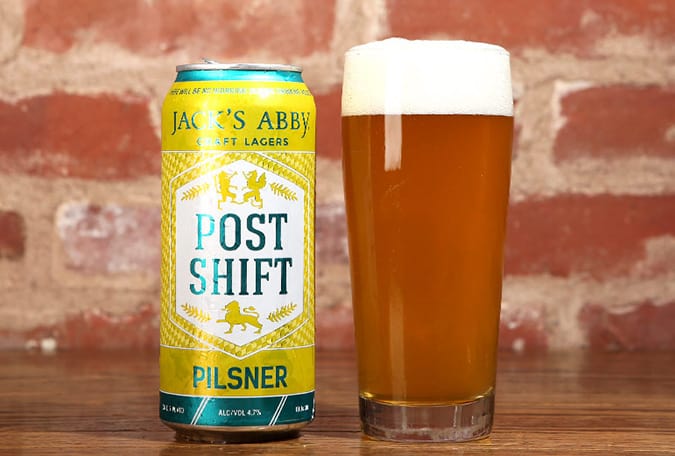 This American pilsner comes from Jack's Abby Brewing and doesn't just have a cool name to it.
This is the perfect refreshment after a long day at work, especially on a hot day.
The malts and seeds are Bavarian, and this is what gives it such a distinct flavor.
The ABV is 4.7% which is slightly weaker, but that just means you can enjoy a few more.
---
12. DC Brau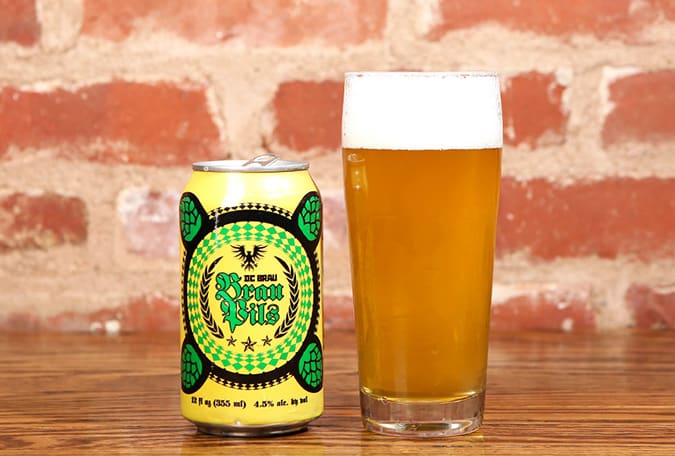 The perfect German pilsner doesn't have to come from Germany when you have the skills of the DC Brau Brewing Company.
With moderate carbonation and a great balance of malts and seed blends, you have the perfect beer for those dog day afternoons.
The ABV is 4.5% allowing you to stock up on a few extra.
---
13. Palatine

Brewed by Suarez Family Brewery in NY who usually stick to American craft beer recipes, the team took a leap of faith and introduced a traditional German pilsner.
The result is excellent with just the right amount of tartness.
And with an ABV of 5.2%, it's also a little stronger and just to our liking. Pair this with your favorite meal on a Friday night and you'll definitely have a great time.
---
14. Threes Brewing Vliet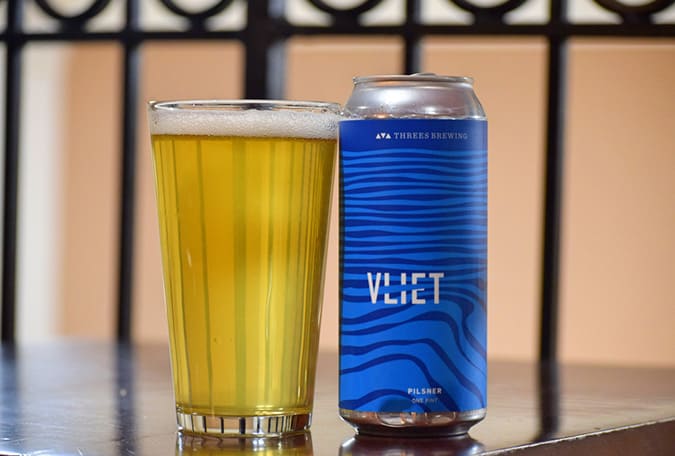 The label of the Threes Brewing Vliet is quite aesthetic, so tip of the hat to the marketing department.
But it's not just a nice label.
The aroma is perfectly balanced with a sweet hay flavor and dry strong tartness that works really well. And an ABV of 5.1% is right where you would expect it.
Order Now on Drizly
---
15. Perennial Artisan Ales Pilsner
This is the final brew on our list of pilsners created by true craft breweries.
Perennial have stuck to German tradition and made sure that malts and hops are German in origin.
A nice light straw color provides a very refreshing experience at an ABV of 5.0%.
Make sure you stock up on these when you find it, as it can be difficult to source.
---
What Is A

Pilsner Beer?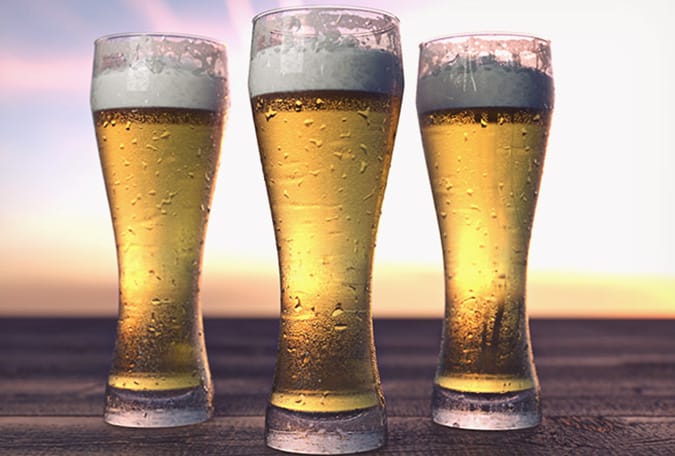 A pilsner beer is a type of lager brewed in the German tradition that increases the amount of hops used.
Pilsners originate back to the Czech town of Pilsen which at the time was part of the German-Austrian empire. While lagers were very popular brews at the time, there was a lot of demand for the more strong tartness that was quite common in Belgium. (1)
Today, pilsner style beers are the most common throughout the world, and it's still the most dominant brew in Europe.
Learn more about this beer type by watching this video below.
---
Is A Pilsner A

Lager?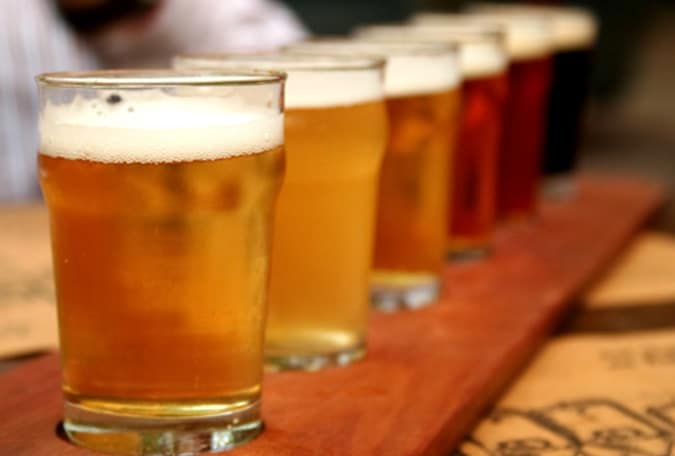 Yes, a pilsner is a type of lager that has more hops added to give it a more dry and bitter aroma.
The style is very similar, and there are lagers that taste practically the same as a pils.
But if you do side-by-side comparisons, then you will notice a very different aftertaste that tends to linger a bit longer as well. (2)
"The color of straw, it was light and clear. One could see right through it to the other side of the Bohemian crystal glass. Still, cool from the lagering tunnels, this was a surprisingly refreshing beer, not dark and heavy like the ales that they were used to."

– Bryce Eddings, Brewing Expert at Brewers Anonymous
You may also like this page on our favorite Lager beers or All The Different Types and Styles of Beer out there.
---
Final Thoughts

on Pilsner Beers

Now that you are armed with a list of the best pilsners, it's time to start placing your orders or heading to your local craft beer store.
It doesn't have to be summer to enjoy these perfectly refreshing brews; you can always turn up the heating in winter to get the same experience 😉
It's the type of beer style that will never go out of fashion and can be found pretty much anywhere you go in the world. Happy tasting!