A great beer satisfies on many levels. It quenches the thirst, appeals to the eye, electrifies your taste buds and also calms the nerves.
How do you possibly pick the best, though? There are thousands – thousands  – of varieties of beer out there. Not to mention, taste is infinitely subjective. The best tasting beer for one person is disgustingly bitter and too hoppy for someone else. What's the criteria?
Well, that's just it – it's subjective! It's not art, not science – just personal preference. So the list below is not meant in any way to be better than other lists.
The list below is ONE list – not THE list – of Best Beers in the Entire World.
There is NO official ranking. Don't believe the hype!
You, as a beer lover, should try enough of the beers out there to make your own list.  🙂
Enough said. Here is the 52Brews list!
---
1. Toppling Goliath Brewing Company Kentucky Brunch Brand Stout
Robust flavor, enchanting aroma and rich mocha profile – this beer is just an absolute treat. Toppling Goliath Brewing Company's Kentucky Brunch Brand Stout is creamy and satisfying, loaded with coffee and is one of the pound for pound best-tasting beers to drink.
From the breathtaking bouquet to the lip-licking maple aftertaste you're going to fall hard for KBBS.
If you can find it. Because if there's one downside here, it's not with the liquor, but with the fact it's not widely distributed.
If you have the opportunity though don't waste a second snapping up this top-rated beer. One of the great tastings, higher ABV beers you'll find at  12%
---
2. Westvleteren XII (Abdij St. Sixtus)
There are 10 Trappist monasteries in the world. Originally, almost none were known outside the local European communities where they are located. Now, of course, people know a lot about the tradition of monks brewing beer.
This amazing beer comes from the monks of the Abbey of Saint Sixtus in Vleteren, Belgium. They call their brew Westvleteren XII and they produce 126,000 gallons of this dark, quadruple style ale per year.
Though demand for Westvleteren XII has reached epic proportions, the monks refuse to ramp up production – much to their credit and to your inconvenience! ABV 10.2%.
---
3. Cuvée Armand & Gaston (3 Fonteinen)
Cuvée Armand & Gaston Oude Gueuze utilizes the co
mpany's own lambic blend (a return to form after they were forced to use wort from other brewers for several years in the wake of a major equipment failure) to produce one of the most flavorful beers around.
It has an attractive gold hue and a beige head with some real fortitude.
The taste is slightly sweet with vague mineral overtones and the balance is complex and free from distractions.
It's really a best tasting beer to come from the lambic tradition. ABV 6%.
---
4. The Alchemist Heady Topper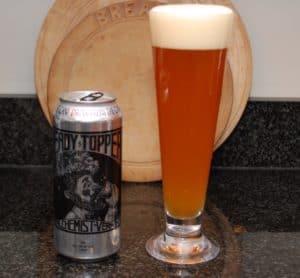 Rumor has it that single cans of Heady Topper DIPA were recently selling in LA for $25 per can. And selling well.
$25 is a steep price for any beer, and it's actually understandable why anyone would consider paying it, in the case of this well-balanced, slightly fruity double IPA. It packs a subtle punch that's more like a friendly nudge and leaves you with a clean, though tastefully bitter, aftertaste. ABV 8% [1]
"People do crazy things for rare beer. Alchemist had to limit on-site sales of Heady Topper shortly after starting the canning line to make sure it could supply to retailers, and beer tourists flocked to stock up on as much as they could. One family took their private jet from South Africa just for some beers."

– Nick Hines, Vine Pair
See also our list of top IPA Beers.
---
5. Dark Lord Imperial Stout (Three Floyds)
While the cartoony label here seems poorly considered don't let it interfere with your enjoyment of the product itself which has coffee, molasses and vanilla overtones, a dark robust body, a creamy head that insists on its importance to the overall experience, and an ABV of 15%.
It's one of the top beers around but if you want to pick up a 6-pack of Dark Lord Imperial Stout you'll need to make the pilgrimage to Munster, Indiana in April during the only day in the year when this beer is sold. ABV 15%
Here are some of our favorite stout beers.
---
6. Russian River Pliny the Younger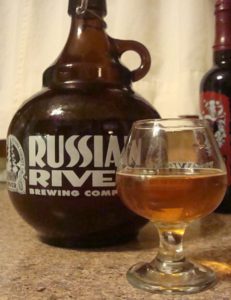 RR PtY is a hoppy brew for those who are enamored by those. That hoppy flavor comes from the fact that this is not a DIPA — it's actually a TIPA. That's right, a triple India pale ale with three times the hops of a standard IPA.
The aromatic hops seem to be the overriding feature of PtY, until you actually take a mouthful of this top-rated beer and the hops recede and a more refined flavor is tasted.
There are fruity overtones as well as pine and a hint of wheat grass and the aftertaste is light and playful. ABV 10.25%
"Pliny the Younger is a very time consuming and extremely expensive beer to brew: it uses a tremendous amount of raw materials – malt and hops particularly – and takes up a huge amount of tank space at the brewery."

– Jess Poshepny Vallery, Sonoma Magazine
---
7. Lambic d'Aunis (Cantillon)
Lambic d'Aunis is an experimental beer (by its maker's own admission) that attempts to repurpose an older species of grape which winds up infusing the brew with some peppery overtones.
This particular brew is often mistaken for one of the brewery's earlier efforts, Zwanze 2011.
This is a distinctly flavorful brew and is perhaps one of the greatest beers around, although that doesn't necessarily mean it's going to taste like what you think beer should taste. ABV 6.5%
---
8. Brasserie de Rochefort Trappistes Rochefort 8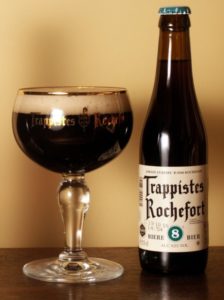 Brasserie de Rochefort Trappistes Rochefort 10 possesses a thick, frothy character, with sedimentary accents that seem to take command of your glass rather than simply fill it.
The cacophony of aromas is mesmerizing and occupies virtually the entire spectrum from fruity to spicy with discrete remnants of the barrel-aged woods that gave it birth.
It's the kind of brew that slowly transforms as it warms with the malt taking on different personalities. In the running for best beer to drink. ABV 11.3%
Note that there are other varieties of Rochefort (such as the 10 and the 12) – all are delicious!
---
9. Närke Kaggen Stormaktsporter Börb'n å Hallon (Närke Kulturbryggeri)
This is a special anniversary Russian Imperial Stout from Närke Kulturbryggeri in Örebro, Sweden. It's brewed in bourbon oak barrels and has a personality infused with coffee, raspberry, chocolate and bourbon overtones.
The aroma is easy on the nose with a slightly acidic quality while the taste is rather syrupy, sweet and heavy.
Some postulate that this only makes it into discussions about the best tasting beer because it's fairly hard to get a hold of.
But that ignores the fact that it's actually one of the tastiest beers around. ABV 10.5%
---
10. Szalpiw Buba Extreme Whiskey Barrel Aged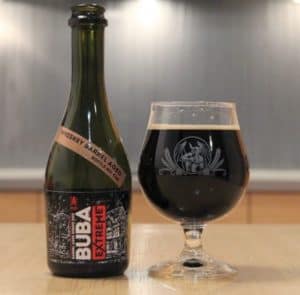 At 16% ABV this Polish quad beer lives up to the "whiskey" in its name.
The taste is very dark with caramel and date overtones that also exudes an air of cognac and even heavy oak.
If you like your craft beer to just aggressively take command of your senses, this is the one for you. There's nothing subtle about it.
Heavy and potent, it has a rich taste that doesn't cross the line into punishment just to make its point.
The aforementioned air of cognac and heavy oak is a result of it being aged in genuine Jack Daniels whiskey barrels. One of our favorite top rated beers. ABV 16%
---
11. Song of Joy (Hill Farmstead)
Hoppy and pleasant, this is a top rated beer that aims to please and does so from pouring to lip-licking conclusion.
This is a malty brew with citrus overtones and a slightly yeasty appearance.
It's full-bodied but not heavy, with a pleasant character that promotes a nice, leisurely appreciation.
If you can make the pilgrimage to the Hill Farmstead Brewery in Vermont you're going to spend some time waiting in line for this great-tasting American beer but once you get a taste you'll understand why. ABV 6.0%
---
12. Cigar City Hunahpu's Imperial Stout – Double Barrel-Aged
When it comes to good beers, Cigar City's Hunahpu Imperial Stout is like motor oil for your soul and in some ways might be the best flavored beer in the world.
Inky black and seemingly lacking in carbonation, it slides down the throat in a lugubrious fashion that suggests you've done something wrong but then leaves a most satisfying bouquet of residue behind that speaks of oak, pepper, bourbon, chocolate and vanilla.
You'll notice as soon as you raise your glass toward your the sensory organs that it has spent time being aged in both brandy and rum barrels. ABV 11.0%
You can also watch this imperial stout's review on this clip from Gregsbeerreviews.
---
13. Mornin' Delight (Toppling Goliath)
Despite the inviting name, it's strongly advisable to not have too many of these the morning because, although delightful, the kick here is real – it's a 12% ABV!
The maple syrup-infused aroma is pleasant to consider, though, and does remind one of sweet breakfast treats.
This robust brew is well balanced with the muskier overtones playing off beautifully against the sweetness. After all, you don't need to eat and drink your pancakes.
Overall, its medium body and minimal carbonation makes it a characterless pour, but it's a silky smooth drink that makes it an amazing beer. ABV 12%
---
14. Omnipollo/Siren Lorelei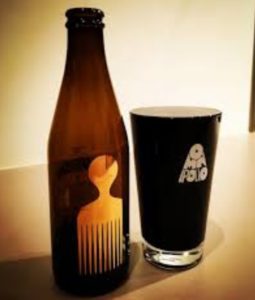 Lorelei by Omnipollo is an imperial porter with an inky black countenance that emerges from its distinctive bottle sans head. It emits an aroma infused with maple syrup, caramel, hazelnut and vanilla. [2]
You might want to just park your face over it and breathe in the ambience for a while before taking a drink.
One of the many surprising things about the brew is that what you smell is what you taste.
If you're hankering for top-rated beers that will put some hair on your back while they flirt with your taste buds, Lorelei might just be what the doctor ordered. ABV 10.5%
---
15. DIPA V3 (Cloudwater)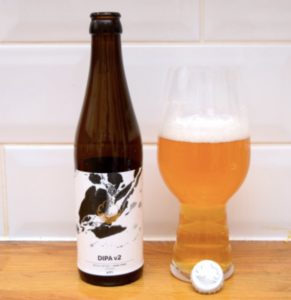 If you can ignore the slightly creepy hand on the label reaching out toward you then you'll find plenty inside a bottle of DIPA V3 to love. With this iteration, Cloudwater faithfully revisits one of their most successful ales.
V3 has a lovely pale yellow coloration to go with its moderate carbonation and fruity bouquet.
You'll enjoy the hoppy flavor and sweet aftertaste. Just be mindful that, like many other quality brews on this good beers list, DIPA V3 from Cloudwater is not widely available. ABV 8.5%
---
16. Stella Artois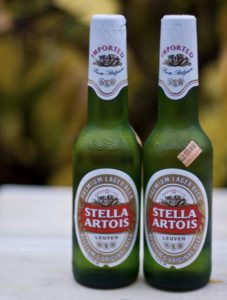 Stella Artois is likely the most widely distributed among the beers on this list. It's also the property of Anheuser-Busch InBev. But don't let that dissuade you from taking Stella out tonight. [3]
This is a typical Belgian lager with a mild hoppy aroma and a delightful light straw color.
It's easy on the palate, produces a head with decent fortitude and is always among one of the top-rated beers.
If you can't jet off to a Trappist monastery in Europe for your craft beer fix Stella is the way to go. ABV 5.0%
See here for are some other great Belgian Beers.
---
17. Chimay White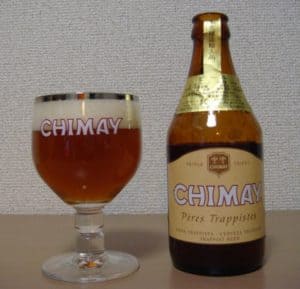 White from Chimay is a hoppy, aromatic Trappist Belgian ale. It boasts a mild fruity aroma with oh-so-subtle spicy overtones and is one of the tastiest beers the Trappists make.
Chimay also boasts what is without a doubt the widest market penetration of any of the Trappist ales and is widely available not only in Europe but also here in North America.
It feels creamy in the mouth while entertaining both taste buds and olfactory receptors. ABV 8%
---
18. Newcastle Brown Ale
Like Stella Artois, Newcastle Brown Ale is the product of a major international brewing conglomerate (in this case Heineken N.V.). Also, like Stella, Newcastle is none the worse for the experience.
While it may not be the undisputed best beer in the world, it is a dependable, flavorful brown ale that makes a nice bridge between mainstream products and genuine craft beer.
Another good thing about Newcastle is that you can get it in plenty of bars so you don't always have to default to Bud. ABV 4.7%
---
19. Blue Moon
If you're looking for top-rated beers you can serve at your next holiday barbeque then you can't lose with Blue Moon.
Yet another beer produced by a major brewery (this time Coors), Blue Moon nonetheless provides a very pleasant bouquet and, because it's styled after classic Belgian ales, it sports a slightly cloudy appearance as a consequence of its unfiltered nature.
Blue Moon has an orange hue and when the aroma drifts into your nasal passages you'll understand why. ABV 5.4%
---
20. Sierra Nevada Pale Ale
We end this journey through the world's top rated beer with this American pale ale from Sierra Nevada.
SNPA boasts a slightly fruity aroma but is wonderfully balanced with sweetish malty notes and a discrete floral air.
Nothing here that's going to shake the beer world to its foundations yet at the same time a nice alternative to mainstream American lagers and is included in the Beer Tasting Mastery Course as a must have beer to drink and judge.
Less hoppy than some other IPAs, very enjoyable and leaves just enough bitterness on your tongue to remind you of its passing. ABV 5.6%
---
World's Best Tasting Beers:

Final Thoughts

The craft beer revolution of the late 20th and early 21st century has produced an embarrassment of riches for brew lovers.

The top beers profiled above, whether produced in limited runs by Trappist monks or in the millions of gallons by international conglomerates, have all passed muster with connoisseurs on both sides of the pond who agree they are good beers to try.

While some will be harder to track down than others, no true beer aficionado should pass up the opportunity to snag one of these outstanding examples of the brewer's art should they turn out to be available.

If, on the other hand, you want to try making your own brew, check out this simple guide on homebrewing: Beer Brewing Made Easy. You'll surely find something for you here whether you're a complete beginner or a beer brewing expert.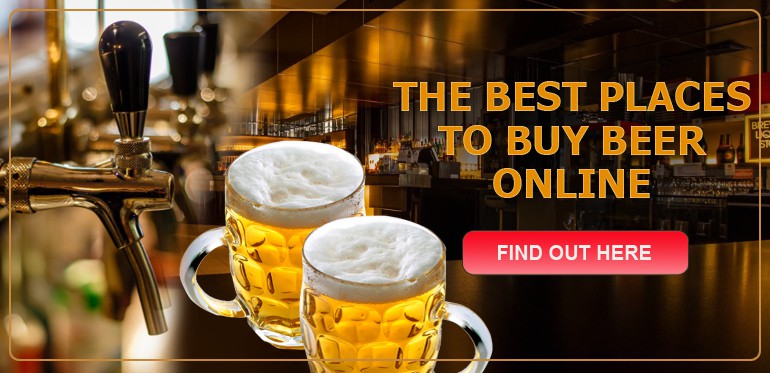 Also check out our pick for the best widely available beer here!
---
References:
1. Nick Hines, 12 Things You Need to Know About Heady Topper, retrieved from https://vinepair.com/articles/12-things-need-know-heady-topper/
2. Omnipollo, Lorelei, retrieved from https://omnipollo.com/products/lorelei
3. Stella Artois, Stella Artois, retrieved from https://www.stellaartois.com/