Why should you join a beer of the month club?

Simply put, a beer of the month club is the best way for craft beer fans to:
– try great new beers often,
– expand their beer knowledge,
– learn how to taste beer like a pro,
– stay up to date on beer trends.
The boom in microbreweries in the last decade or so has been great for beer lovers. However, it created a new problem: how do you keep up with it all? Every other day there's a new beer to try. Your local bar can't possibly keep up. So, if you're into variety and you want to keep up with new beer, then you'll need a different solution.
Also, if you just want to expand your knowledge and palate beyond the beers your bar or grocery store may stock, you'll need a different solution.
So, how can you try new beers on a regular basis?
A Beer of the Month club (or a "beer subscription box") is the solution. You don't go to the beer – the beer comes to you! All the variety you could possibly want, matched to your tastes, budget, and drinking volume, shipped via the mail to your home.
Most of these clubs provide a subscription service through which they will mail you beer every month. You've heard of subscriptions for makeup, razors, dog toys… these are the ones for beer!
There are many different monthly clubs to choose from. Below we review three of them and provide our recommendations on which one(s) to choose. Each has its own merits and, since it's a meaningful investment, it's important to understand which will work best for you.
You really can't go wrong with any of these clubs. The trick is to pick the one that best fits what you are looking for in terms of styles, variety, and price. You also shouldn't overthink it too much. Try the one that seems like a good choice or get a sample shipment, and if it's good, then renew. All these monthly clubs compete for your business and know they have to provide superior service to maintain customer loyalty. So more likely than not, you'll love what you get every month!
IMAGE
PRODUCT

The Microbrewed Beer of the Month Club

5 distinct clubs focused on different styles
Options for US and International beers
Mix and match between clubs

VIEW LATEST PRICE →

The Original Craft Beer Club

Focus on independent, small US breweries
Great value for those new to craft beer
Flexibility to choose monthly, every-other-month, or quarterly shipments

VIEW LATEST PRICE →

Hand-selected American beers
Flexible subscription options (cancel anytime); good for commitment-phobes
Mix and match with other product clubs (cigars, chocolate, coffee, etc.)

VIEW LATEST PRICE →

3 different hoppy beers, 4 bottles of each
Free newsletter each month
Beers come from U.S. Breweries

VIEW LATEST PRICE →

Micro-customization options; choose between 2, 4, or 6 bottles per shipment
Highly exclusive beer options
Swap beers you don't like

VIEW LATEST PRICE →

The US & International Variety Beer Club

Variety is the spice of life
Beer by country, brewery, and style
Ability to mix U.S. and International in the same shipment so easily

VIEW LATEST PRICE →

Great club if you're new to craft beer
Money Back Guarantee
99% customer satisfaction rate

VIEW LATEST PRICE →

Gift Announcement
Over 3,000 different breweries in the United States and more than 12,000 worldwide
Option to schedule delivery

VIEW LATEST PRICE →
---
1. The Microbrewed Beer of the Month Club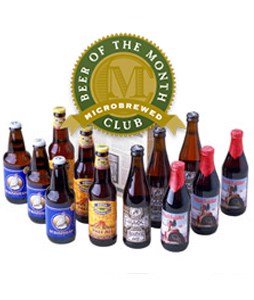 Microbrewed Beer of the Month Club is perfect for anyone looking to try a wide variety of new beers.
In business since 1994, this company is one of the most respected in the beer community. Their commitment to quality and diversity in each month's selection is unmatched. Also, knowing that tastes and preferences vary widely among their users, they created five unique beer clubs to suit different taste preferences.
Each has a different theme and offers a different selection of beers, which is great because you can pick a more specific subscription better suited to your interests.
About the Microbrewed's 5 Clubs:
The U.S. Microbrewed Beer Club – Receive twelve, 12-oz. beers from two different U.S. Craft breweries. The 12 beers in your subscription box consist of three bottles of four different beer styles.
The Hop Heads Beer Club – The only beer club focused on hoppy beers like IPAs and IPLs. It's a crowd-pleaser for true hopheads and IPA lovers!
The International Beer Club – Perfect for people who want to get a taste of beer made outside the US. You get 12 beers – six bottles of two different styles each month that come from Germany, England, Belgium, and other countries outside of the U.S.
U.S. and International Variety Club – Microbrewed's most popular club for those who appreciate good beer crafted both abroad and in the U.S. This club features the most variety in brewery origin and the number of breweries featured each month. Each shipment contains 12 beers; two U.S. beers and two imports, three bottles of each beer.
Rare Beer Club – Founded as one of the world's most creative and exceptional monthly clubs, this club offers specially-crafted beer exclusive for club members.
What You Get From the Microbrewed Beer Club
Apart from highly curated quality craft beers every month, you will be sent a monthly newsletter that contains brewery profiles, tasting notes for each beer, upcoming events, and food pairing ideas.
Shipping and Discount Information
Available only within the U.S. This is one of the most diverse clubs and can give you tastes from around the world for a decent price. Memberships start at just $44.95 a month (including S&H). Note: On-site discounts often drive costs down!
Until the end of the year, use coupon code 52BREWS35 for $35 off any Prepaid 12-shipment order. Redeem this code here only.
Check Out The Microbrewed Beer of the Month Club!
2. The Original Craft Beer Club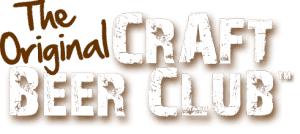 This club is US-focused and is ideal for people who want to explore the best of U.S craft beer.
In the 1970s, there were only 50-100 craft brewers in the US. Today, there are several thousand.
Each one of these has its own unique history and taste. The Original Craft Beer Club team samples hundreds of different brews each year and picks out the best.
They are "sommeliers" of U.S. craft beer and you can trust their taste. Hence, this allows you to rest easy knowing that pros chose your beer. Like the name of this club implies, this is the Original Club.
With this near-limitless selection, you will always be trying different craft beers from around the country.
What You Get From the Original Craft Beer Club
Included Every Month: Newsletter about the history of each brewery, the styles, and tasting tips for everyone of the delivered beer selection.
Who this is best suited for: The Original Craft Beer Club is a better choice for people who want to explore different U.S. domestic brews and learn more about microbrew culture.
Price: Similar to Microbrewed, their prices start at ~$42 per month
Shipping and Discount Information
Each month's shipment includes three bottles of four different styles. There currenlty no discounts or coupon codes offered for the The Original Craft Beer Club. Explore subscription and beer varieties and styles here.
Check Out The Original Craft Beer Club!
3. Clubs Of America Beer Club
Next on our list is Clubs Of America's Beer of the Month Club. This one also happens to be one of the longest-running services on our list. Founded in 1994, Clubs of America has been a pioneer in the "club as a gift" space.
The selections are also made based on the time of year, so you'll often get lighter beers in the summer months, and some darker and more full-bodied ones around Christmas.
Beyond beer, they also do gift boxes in other areas like wine, coffee, cigars, and chocolate.
What You Get From the Clubs Of America Beer Club
Each shipment contains four different types of beer with three 12-ounce bottles of each.
The beers are hand-selected, and throughout the year you get a vast range of different types of beer. From amber ale to lager, and traditional stout to hefeweizen, these guys know how to really please customers! This is a benefit of their specialty of being gifts.
What else do you get? You also receive a magazine called Beer Expeditions. This contains information about the craft beers every month you receive and the breweries behind them.
Shipping and Discount Information
Shipping: Already included in the price! (Free Shipping) There's no need to sign up for long periods, which is great. For instance, you can just sign up for a 2-month subscription (ideal for you commitment-phobes!).
But you can save money with their longer subscriptions, of course. You can also mix your purchase with their other clubs (wine, coffee, cigar, and chocolate).
Discounts: There currenlty no discounts or coupon codes offered for the The Original Craft Beer Club. Explore subscription and beer styles here.
4. IPA Only: Hop Heads Beer Club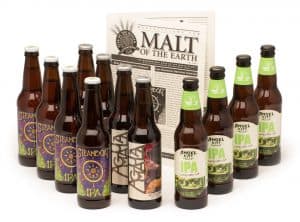 If you love IPAs and hoppy beers, the Hop-Heads Beer Club is your dream come true. It's the only beer club that ships only hoppy beers in each shipment. From traditional IPAs and IPLs to more serious flavors like DIPAs, this club has it all for the hoppy beer lover. Hop-Heads focuses on a wide variety of hop flavors, aromas, and brew styles, rather than solely on hop bitterness, thus creating a more vibrant selection for you to sample from.
A monthly subscription will get you twelve, 12 oz. beers from mostly U.S. breweries. Also, once or twice a year they throw in a hoppy imported beer for good measure. Each month, you'll get 3 different hoppy beers, 4 bottles of each one. Therefore, you'll be able to try different hoppy styles in each shipment. Members also receive a newsletter each month, including food ideas and beer specs. This is great to learn about your beers' traits such as ABV, IBUs (crucial for hoppy beer lovers), malts and hop varieties, etc. This will make you an IPA expert by next month.
For the true hop head, this club is a godsend.
Check Out Hop Heads Beer Club!
5. Customization: Rare Beer Club
When it comes to being able to micro-customize your beer shipments in a club, nothing beats The Rare Beer Club. This club features very lightly distributed and exclusive selections brewed just for club members from some of the world's greatest breweries like Lost Abbey, Cigar City, The Bruery, Fantôme and more.
You can choose to get 2, 4 or 6 (750 ml) bottles per shipment, and you'll always get two different beers. Sometimes they're both from U.S. breweries, and other times one of the two is from a foreign brewery. A lot of the beers are corked and aged, many are blended or barrel-aged, and most are big beers that can be aged. So, if you want to impress, the Rare Beer Club is the way to go.
Each beer is 750ml and a pricier, more exclusive selection, so making sure you love what you're getting is crucial in this club. This is why there's more customizability. You also get a notification before the shipment of what beers are coming so that if you like the selections, you can get more of them in the shipment. You even get to change out the beers altogether if you don't like any of them, or skip the shipment. This is their "Personalized Shipment Plan," and they like to boast that "you'll never get a beer you don't want to get." We don't know of any other club doing this and think it's a great idea. Check Out The Rare Beer Club for Yourself!
6. Variety: US & International Club
When deciding on exactly which beer club you should be a member of, you must first decide which aspect of the subscription is most important to you. Specific styles? Specific countries? As wide an array as possible? Price? Volume? Frequency? If you know what you're looking for, then choosing will be much easier.
They say "variety is the spice of life" – and if you are after variety, we suggest the US & International Club (see full review).
The US & International Variety Beer Club boasts a near A+ in every single category we review in beer clubs and is by far the best when it comes to diversity.
What's so good about the variety in this club?
They categorize their beer by country, brewery, and style, and aim for assortment in each category. This guarantees that you'll get a great range that will never leave your taste buds bored.
Subscriptions come with 12 beers per month, precisely chosen by Microbrewed's highly respected panel of judges. Each shipment includes 12 beers from three or more different foreign and U.S. Craft breweries. Each shipment contains 12 beers: two U.S. beers and two imports, three bottles of each beer.
What makes this club so good is the ability to mix U.S. and International in the same shipment so easily. No other club does it as well.
If you're looking for a membership that delivers an incredible diversity of craft beers every month and still does a great job in every review category, then pick up a U.S. & International Beer Club membership.
Check Out The US & International Variety Beer Club!
7. Value: The Original Beer Club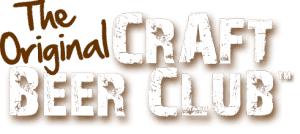 If what you're after is pure bang-for-the-buck, then your selection criteria is a little different.
Our recommended beer of the month club for value is The Original Beer Club (See the full review).
It ranks well on number of beers, the available range of styles, and customer service.
Features:
Variety: 12 beers total per shipment, four different beer styles with three beers of each style from two different breweries.
Selection Process: New Beers every month are chosen by a panel of experts based on the overall taste, smell, color and the limited availability of the beer. You'll only receive premium picks.
Community: The membership does not include a wonderful community like some of the other monthly clubs offer.
Shipping: Each shipment is carefully packed and guaranteed that it will arrive in perfect condition or your money back.
Customer Service: These guys have been in the biz for over 12 years and have served over 1 million satisfied customers and still earned a 99% customer satisfaction rate.
This is a great club if you're new to craft beer and aren't sure yet what your precise tastes are. You may also want to sample a variety of beers and stay up to date without over-investing in a membership for more specific tastes. Check out The Original Craft Beer Club For Yourself!
Check Out Beer of the Month Club!
8. As a Gift: The Original Craft Beer Club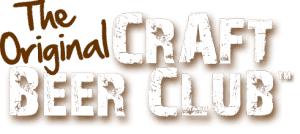 If you have family members or friends that are beer lovers, this is seriously the perfect gift for them and it will surely please them.
Our recommendation: The Original Craft Beer Club
They have a "Gift Announcement" feature that makes gifting the club really easy. It's sent prior to the shipment and contains a personal message, information about their beer membership, and the delivery schedule. If you're looking for a last-minute gift idea, this information can also be printed immediately and put into a card.
What's also great about Original Craft Beer Club as a gift: if you want to purchase it ahead of time, they give the option to choose which month you would like to start the shipment. Why give a beer subscription as a gift?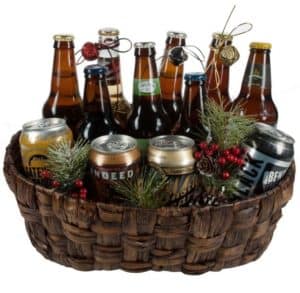 Something to keep in mind when deciding to buy a club subscription as a gift…
There are over 3,000 different breweries in the United States alone and more than 12,000 worldwide. Using a very conservative estimate, let's say that each of them create just 10 different craft beers over the course of a year. That's 120,000 beers per year that you could try in just one year.
For comparison, think about how many types of beers your local grocery stores carry, or your local liquor store, or even your local craft beer bars. Also, think about how often they actually change out the beers. It's simply impossible for a beer fan to really get their hands on a wide enough assortment of beer any other way.
So, a "beer of the month" club isn't just convenient, it is also a necessity if you or the person you're shopping for cares about beer mixture and trends.
Check Out Original Craft Beer Club!
---
Information and Frequently Asked Questions [FAQs]
What is a Beer of the Month Club?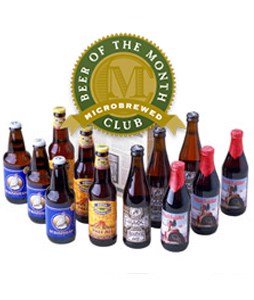 A monthly beer club is similar to any mail order service or the recently popular "subscription box" services, with the added benefit that:
a) it's beer!
b) you get to customize the order a little bit based on your tastes,
c) it fulfills a need for craft beer fans, since staying up to date on new beers and expanding your palate and knowledge is not easy (or cheap).
Your monthly shipments normally include:
A case of 6, 12 or 24 select beers
Tasting notes newsletter
Some free gift (e.g., bottle opener)
These can be brews that you pick out from their vast selection; or, they can send a variety pack of the specials that month.
Get 6 to 12 beer types/brands that you have never tried or even heard of per month.
If you try one that you like, you can go ahead and order more of it. This is the impressive part; it exposes you to new drinks that you would never have even heard of. Some clubs even learn your tastes based on which brews you tend to pick, and they suggest beer for you to try each month. This is by far the best way to experience new beers and really branch out with your tastes.
Now, let's talk about what you should look for in a club before you sign up for one…
There is nothing worse than signing up for something that isn't going to work for you. So here are a few criteria to consider.
What are the Benefits of Joining a Beer of the Month Club?

There are so many benefits to joining a monthly beer club that it's kind of difficult to touch on all of them.
Expand Your Palate – Obviously, the main benefit is to try a wide variety of different beers so that you learn new tastes and figure out what your preferences are. If you want to expand beyond the traditional beers you see at most bars and supermarkets, and especially if you aren't the adventurous type that proactively orders something new each time, having someone else pick the beer and "force" you to try a new taste is important and worthwhile. Another way to think about it – a beer club doesn't just teach you new tastes, it also gets you out of your beer-drinking "comfort zone," which is easy to fall into when you get so much comfort from beer and you want to make sure you get something you like.
Saving Time – Another obvious benefit is that you don't have to do any research or even leave your house. They will pick out different featured brews and mail them right to your door. There's no going to the store or even traveling hours to go to the next local brewery. You just have to wait until the next package arrives.
Affordability – Though these clubs are exclusive, the cost is much more affordable than trying to travel to these small breweries and purchase the brew yourself. Remember most of these places don't sell their brews to the public online. You can only get them through dealers or go to the brewery yourself. Joining a club is much cheaper and affordable than doing either of these things.
"Modern hermits can even take part in the craft beer movement, thanks to a growing number of craft beer clubs." – Chris Morris, Fortune
What's the Difference in a Subscription Box vs Club?


"Subscription boxes" and "beer-of -the-month-clubs" are used interchangeably all the time but they differ in one significant way.
Beer Clubs – Upon subscribing, it will give you a set number of beers right at your doorstep (this could be 2, 12, or 24 beers). You will also get a newsmagazine and some gift, e.g., a bottle opener. Being a member is an excellent way of tasting high-quality and hand-picked craft beer as recommended by beer experts.
Subscriptions – On the other hand, having a beer subscription box will also deliver your beers right in front of your doorstep. However, the beers within these monthly boxes are not "randomly" picked, but are personalized to the distinct likings of beer connoisseurs who know what they want. It can be beer-style specific for some.
Now that you know the difference, you can go ahead and be a member of a beer club or get a beer subscription box of your own.
How Much is Beer of the Month Club?
Prices range from $29/mth to over $200/mth. Selection, style, and quantity are all factors that affect the price of a great beer of the month club.
What Should a Great Monthly Beer Subscription Have?
There are so many parameters and there are so many clubs – it's important to find the club that fits your tastes and something that will work specifically for you and what you are looking for.
For instance, if you primarily like domestic beers and really have no interest in trying imports, it would be pointless for you to sign up for something with options that include 90 percent imports.
Here are the 5 main things to look for when you shop for a beer club:
A) Beer Variety
B) Selection Methodology
C) Community
D) Shipping
E) Customer Service
Beer Variety
Simply put: it doesn't make sense to join something that doesn't have a selection significantly wider than your local liquor store. Sure, it's convenient to receive the beer in the mail, but part of what you are buying in a club is access to a broad beer selection that you wouldn't otherwise have.
Look for not only variety as far as the number of different beers, but also in the diversity of brands, makes, styles, national origins, and ages.
Most companies have a directory of different brands they offer. You should look through this and make sure there's a mixture of brands you like and also – most importantly, if you're looking to expand your palate and knowledge – a lot that you've never even heard of.
Selection Methodology
The range of beer is obviously one of the most important parts of joining a club. If they don't have a good selection, why would join one? But how do they actually pick the brews that they send you on a monthly basis? This is the second most important question. They can have the best set in the whole world, but if they always send you something that you don't want, it doesn't do you a lot of good.
Review how they pick the beers that you actually get in the mail. Most clubs have a range of different options you can choose from. You can go through their list of different beers and pick a case of your own. I like doing this occasionally if there is something I want to have again.
Or the more adventuresome option, you can let them pick that month. Typically, the owners handpick a bunch of different ones randomly for you to try. This is kind can be a little hit and miss because you never know what they are going to pick, but isn't that part of the fun of joining a beer club—trying new stuff?
The main thing is to look at how the club picks out the brews each month. You don't want to get stuck with several cases of drinks that you will never want because they keep picking out beers you don't like.
Beer Community
This might sound like a strange thing to be concerned about with a mail-order club (the epitome of seclusion!), but in this age of virtual connection, community actually matters even when something is just getting shipped to your house.
Most clubs have online forums and ways to interact with other club members. This is helpful because you can talk about the different options and give suggestions to people based on what they liked versus what you tried in the past. It sounds cheesy, but "giving back to the community" and helping others discover new beers that you enjoy is actually quite rewarding.
Another important aspect of the community is the vibe of the company you are signing up with (and consequently, its members). Are they beer snobs or down to earth? Where do they come from – are they more international or domestic? Are the discussions respectful or aggressive? Could you see yourself being friends with these people, or at a minimum, feel a little compelled to participate in the online forums? Make sure to take all that into consideration>
Shipping and Handling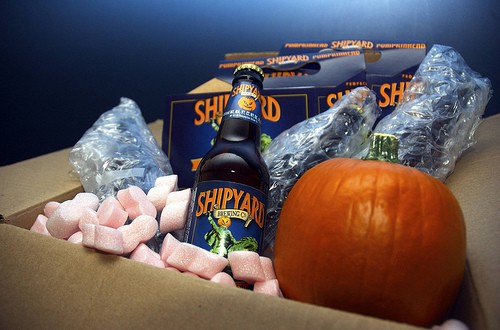 With any mail order service, shipping and handling are always big concerns, especially when you are talking about shipping glass bottles.
Pretty much all clubs package their shipment well, so there isn't really anything to worry about as far as the packages actually getting to you in one piece. Also, if any bottles arrive broken, almost every club will just replace that bottle for free.
The main thing that you have to be concerned about is delivery cost. Not all clubs include the shipping costs in the price of the membership and you may need to pay separately per shipment – make sure you check for this!
If you are in a remote area, it might be somewhat costly to have monthly shipments sent to you. With the US laws about shipping alcohol, look into the distribution centers of the different clubs and figure out a shipping option that will work for you. [4]
Customer Service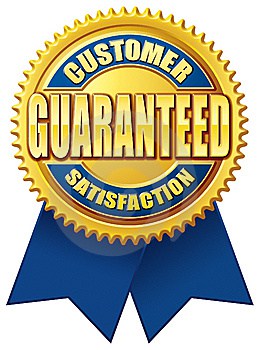 Customer service is important to everyone no matter what product or service you are buying. A monthly club is no exception. You should look at reviews and ask around for the customer feedback about any club you are thinking about joining (or, read our reviews!).
It only makes sense that if you are ordering bottles of craft beer in the mail that you want a friendly and helpful staff of people who are ready to help you if there is a problem with your shipment or something arrives broken.
The clubs that we recommend have great customer service with quick response times. We have even stopped recommending clubs before when their customer service was hard to get a hold of.
In the event that a shipment arrives broken or damaged, most clubs just ship another one out the next day – no questions asked. Also, you'll want a CS team willing to cancel your membership any time – this is important since it means you are not committing to a long-term subscription that you may not like. This flexibility is an important aspect of a great product and user experience.
Now that you know all about them… get one!
IMAGE
PRODUCT

The Microbrewed Beer of the Month Club

5 distinct clubs focused on different styles
Options for US and International beers
Mix and match between clubs

VIEW LATEST PRICE →

The Original Craft Beer Club

Focus on independent, small US breweries
Great value for those new to craft beer
Flexibility to choose monthly, every-other-month, or quarterly shipments

VIEW LATEST PRICE →

Hand-selected American beers
Flexible subscription options (cancel anytime); good for commitment-phobes
Mix and match with other product clubs (cigars, chocolate, coffee, etc.)

VIEW LATEST PRICE →

3 different hoppy beers, 4 bottles of each
Free newsletter each month
Beers come from U.S. Breweries

VIEW LATEST PRICE →

Micro-customization options; choose between 2, 4, or 6 bottles per shipment
Highly exclusive beer options
Swap beers you don't like

VIEW LATEST PRICE →

The US & International Variety Beer Club

Variety is the spice of life
Beer by country, brewery, and style
Ability to mix U.S. and International in the same shipment so easily

VIEW LATEST PRICE →

Great club if you're new to craft beer
Money Back Guarantee
99% customer satisfaction rate

VIEW LATEST PRICE →

Gift Announcement
Over 3,000 different breweries in the United States and more than 12,000 worldwide
Option to schedule delivery

VIEW LATEST PRICE →