India Pale Ale is one of those beers that I just can't get enough of. Every single time I order a batch of craft beer online, somehow the odd American IPA finds its way into the shopping cart.
For me, it's that fresh and bittersweet aroma that draws me back every time. But the first time I tried one, it was purely down to the story behind its invention.
While India played an important role, it's not actually where its brewing history began. What happened was that during the British colonization of India, it became very difficult to ship beer that far to keep the troops happy.
All attempts resulted in entire shipments of beer spoiling in the tropic heat of the long journey. I guess sending bad beer was worse than sending no beer at all.
"While sailors sick from scurvy groaned above, the beer below fared just as poorly. It often arrived stale, infected, or worse, not at all, the barrels having leaked or broken — or been drunk — en route."
Smithsonian Magazine
The solution was to create a beer that was high in alcohol and bitter from the hops. A combination that didn't just preserve the beer, but made it very tasty.
Over the past couple of weeks, our team here at 52 Brews has tasted a total of 87 different India Pale Ale beers from 72 different breweries. And after some heated debate, we've come up with a list of 15 best IPAs.
---
Our
15 Best

IPA Beers To Try Out Immediately
1. Stone IPA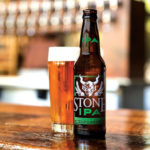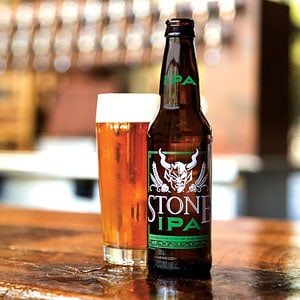 First on our list of best IPAs is this one from the Stone Brewing Company. It was launched in 1997, which also makes it the longest running recipe on this list.
You'll immediately notice an explosion of juicy citrus flavors with a fresh bitterness that lingers just perfectly.
At 6.9% ABV, it's light enough as a refreshment and strong enough to go particularly well with seafood.
---
2. Two Hearted Ale
Bell's has been brewing this one with 100% Centennial hops for many years, and its name comes from the local Two Hearted River in Michigan.
Despite the strong dry hopped flavor, this IPA beer is nevertheless very well balanced, giving you a nice grapefruit aroma and some sweetness from the malt.
With 7% ABV, it's right up there with our favorites.
FREE DOWNLOAD: Top 5 Craft Beer Recipes
---
3. Voodoo Ranger IPA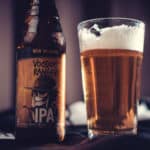 The New Belgium Brewing Company brings you not just a cool name and label, but one of the more popular IPAs in America right now.
With an ABV of 7%, it's got a great balance between the dryness of hops and the sweetness of the malt.
Of all the refreshing options on this list, I think this is one of the best choices for a summer BBQ.
---
4. Founders All Day IPA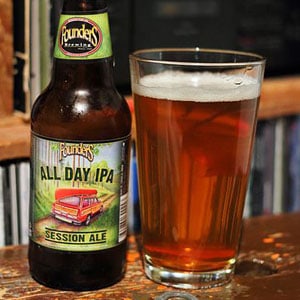 The Founders Brewing Company has created a lot of craft beer styles over the years, and this IPA is definitely up there with the best. (1)
Its ABV of 4.7% means you can enjoy several of them on a hot day.
Along with the clean and fresh finish, it's the perfect way to enjoy life's simple pleasures.
And who doesn't? 🙂
---
5. Rebel IPA
The Boston Beer Company has been brewing the Sam Adams range for longer than I can remember. And this Rebel IPA just shows how much effort they put into their craft.
The hop flavors are like no other, as the master brewer ultimately came up with a secret combination of Cascade, Centennial and Mosaic hops, along with their own creation of HBC 566.
The 6.5% ABV is also not too shabby at all.
---
6. Racer 5 IPA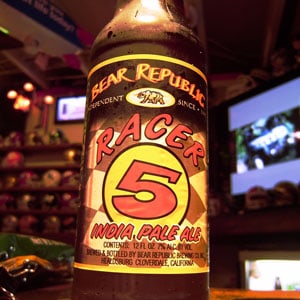 The Bear Republic Brewing Company brings you the next on our list, which also happens to be one of the strongest with 7.5% ABV.
This is a multi-award winning beer that is going to have you wishing for a second bottle.
So, always make sure you buy a second one.
---
7. Dogfish Head 90 Minute IPA
This is the flagship beer of the Dogfish Head Brewery, and it brings an excellent balance of citrus fruit and the dryness of hops.
There is a subtle aftertaste that doesn't linger too long, which makes it ideal for spicy or barbecued food.
The ABV is 9%, which is about average for IPAs.
---
8. Ranger IPA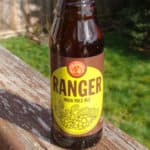 Another great choice from the New Belgium Brewing Company, this one is like the "little brother" to the Voodoo Ranger listed above.
We say "little brother" because the ABV is only 6.5% and it's not quite at the same level when it comes to the flavor of hops.
But overall, it's still a great IPA beer.
As far as IPAs go, this one is more suitable for people who don't like a lingering aftertaste.
FREE DOWNLOAD: Top 5 Craft Beer Recipes
---
9. Founders Centennial IPA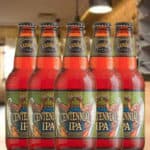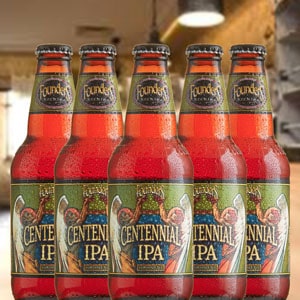 The Founders Brewing Company has created this very traditional beer using only Centennial hops.
The result is a wonderful fruitiness and dry flavor that just has you coming back for more.
With the perfect amount of malts, this IPA beer won't leave a tart aftertaste either.
And the ABV of 7.2% is just where we like it. (2)
---
10. Odell IPA
From the Odell Brewing Company comes this powerful IPA that is full of everything you would expect.
Using strong and aromatic American hops, you immediately get that bitterness that makes it so refreshing.
And with the ABV of 7%, you get the perfect combination of flavor and strength.
---
11. Union Jack IPA
Brewed by Firestone Walker Brewing in California, it's not just the name that goes back to the original brewing tradition of this amazing ale.
Dry hopped using 100% American ingredients, it's a little bit ironic considering the British flag on the label.
But with the ABV of 7%, you get a wonderful beer in the true British tradition.
---
12. Todd the Axe Man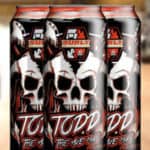 Next one comes from the Surly Brewing Company in Minnesota, and this brewery has put as much effort into the beer as they did with the label.
What we love about this one is that it has achieved a perfect balance between the British Golden Promise malts and Citra and Mosaic hops. Absolutely delicious!
The ABV of 7% also shows that the brewers respected the tradition. (3)
---
13. Modus Hoperandi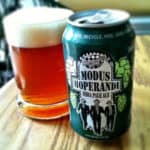 Next on our list of top IPAs comes a creation from SKA Brewing in Colorado. It has a beautiful golden color, and of all the beers we tasted, this one is the winner when it comes to bitterness.
However, the tart hops make room for a very smooth and fruity aftertaste.
And the ABV of 6.8% is right about where you would expect it to be.
---
14. Victory Dirtwolf Double IPA
Now for our first and only double IPA on this list, Dirtwolf from the Victory Brewing Company does have a lot of bold flavors.
The brewery has packed it full of American hops, and that provides it with a lot of citrus flavor and bitterness.
And unlike all the other options, this one really is for those of you who like a strong beer, thanks to the 8.7% ABV. (4)
---
15. Yellow Rose IPA
he final one that made our list of best IPAs is from the Lone Pint Brewery. You will definitely want to make sure that this doesn't end up being a lone pint.
With an increased amount of malt comes a perfect combination of sweet and citrus flavors that work really well together.
By sticking with traditional brewing processes, they have created an ABV of 6.8%.
You may also enjoy:
---
Final Thoughts

on IPA Beers

That concludes our list of IPAs, and it really is a list of craft beers that you have to try. Each brewery listed here has done an exceptional job to really stick with a tradition that dates back to the 18th century.

While we only found one double IPA worthy of this list, it doesn't mean that there aren't brewers out there that have perfected this style.

If you know of any doubles, then please let us know, and we'll make sure it goes through our rigorous testing program.