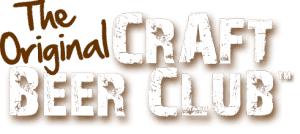 The Original Craft Beer Club is a great company for those looking to explore more than 2,300 American craft brews available today. Yes, that's right. There are over 2,300 different domestic craft breweries in the U.S. today. The Craft Beer Club can give you special access to all of these great companies.
OCBC specializes in finding independent, small breweries across the U.S. with time-honored beer making processes and great selections. What intrigues me most about this company is their mission statement. They want people to start treating their brew as seriously as wine drinkers treat their spirits. This is completely understandable. A true, world-class craft beer is as complex as all of the same food compatibilities. It's just a matter of exploring the world of craft breweries. Let's talk about what makes this club perfect for you.
First, we should talk about how the membership actually works. Each month you will be shipped twelve 12-oz different world-class craft selections including four different styles. This means that you will be able to try 12 different tastes each month. If you liked one of the featured brews, you can always order a full case of it. Included in your monthly shipment, you will also get the monthly newsletter that explains the story behind each brew that made it in the featured selection, where it was made, and a brief history about the brewery. The newsletter also gives tips about food pairing and even some recipes for cooking with beer. I, personally, love the recipes. They include fun food like cheese fondue and more serious dining food like flatbread spinach salad. This is a great resource for anyone looking to explore all the aspects of great beer.
– Learn More About The Original Craft Beer Club! –
When we judge beer clubs, we look at five different categories. If you want to see beer of the month clubs, make sure to check out this article: 52brews.com/beer-of-the-month-club
Alight, let's take a look at the overall club.
Beer Variety
The Original Craft Beer Club is unique because it doesn't limit itself to the traditional bottled beer selection that other membership sites do. They know that many micro and craft brewers use cans for distribution because of bottling costs. This means that other companies are just limiting their selection because they don't even consider the great companies that use cans instead of bottles. The Craft Beer Club isn't like that. They know that true craft quality and great flavor can be made in a can or a bottle. Thus, their selection is huge. Their styles include:
American Amber / Red Ale
American Amber / Red Lager
American Barleywine
Blonde Ale
Brown Ale
Dark Wheat Ale
American Double / Imperial IPA
American Double / Imperial Pilsner
American Double / Imperial Stout
American IPA
Pale Ale (APA)
Pale Lager
Pale Wheat Ale
Porter
Stout
Strong Ale
American Wild Ale
Black & Tan
California Steam Beer
Chili Beer
Cream Ale
Light Lager
Pumpkin Ale
Rye Beer
Wheatwine
Each month you will receive at least four of these different styles in your delivery. Think about all having all this selection at your fingertips. Whenever you have parties, people will always ask, "Where did you get this? It's delicious. How you hear about these different companies?" I know this firsthand. People try to find an excuse to come over just to hang out and sample some of my great selection. Plus, it's kind of fun going to work talking about the new crafts I tried over the weekend. 🙂
Monthly Selection Process
Not all craft brews are created equal. Just because small companies make them doesn't mean that the time-tested traditions of infusing flavor, quality, and style are successful. The only way to find truly great tasting brew is by testing it out. That's exactly with The Original Beer Club does. Their team tests and samples hundreds of different duds each year to find the best quality and taste to include in your monthly shipment.
I think this is one of the best features of the membership. You have a team of people out looking for the best tasting local brewers across the country. There's no need to sift through the duds. I can't tell you how many times I've been excited to bring home a new case from the package store just to find out that it wasn't that great. The team at the Craft Beer Club solved that problem for me.
– Check out The Original Craft Beer Club For Yourself! –
Community
Beer, like most things in life, should be a social experience. Although I do love to have a quiet beverage by myself from time to time, I also love to meet with friends that talk about some of the new tastes I've tried. The Original Craft Beer Club provides this type of comradery and community.
With the ability to talk with active members, start conversations about current featured selection on Facebook, and use the membership to start your own discussions. Personally, I like to have themed parties where I use one of the recipes included in the newsletter and the featured brew of the month. Everyone talks about it the next day. Plus, I can share all the food pairing tips included in the newsletter with my friends.
Shipping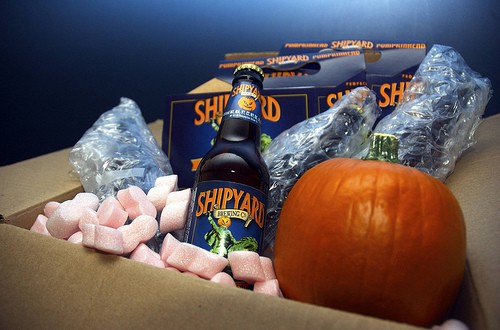 When I first was introduced to mail-order beer clubs, I was skeptical about shipping and handling. What happens when the bottles and cans come damaged or worse, totally flat? Well, the Craft Beer Club has been doing this a long time. They know exactly how to package drinks, so they aren't damaged and arrive timely.
All shipments are mailed at the beginning of the month and usually arrive within 6-10 days. Don't worry. Each beer is checked to make sure that it was newly bottled or canned before being shipped to you. There is nothing worse than an old, stale bottle. The guys behind this beer club knows this, so they make sure that you only receive newly contained drinks every time.
You can also request an order ASAP. This way OCBC will know that you want your order processed as soon as possible and they will ship it out immediately. So if you try something that you like and want to share it with friends this weekend, you can order up an entire case of it today.
– Learn More About The Original Craft Beer Club! –
Customer Service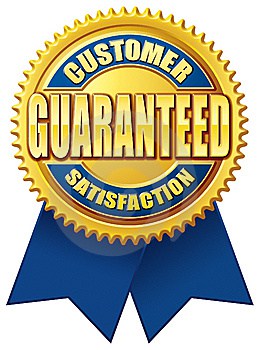 To me, customer service is the first priority for any company. It doesn't matter what I am buying. If I know that I won't be treated right, I will probably not buy something from that company. The OCBC has amazing customer service and response time. If there is something wrong with your order, they will immediately send you the correct package. Whether your shipment was damaged or you just didn't get the right selection, they will fix it.
Don't believe me? Here's a customer quote from one of their members.
"Thank you so much for following up with me. I am quite impressed with the level of customer service from Craft Beer Club. It isn't every day you get this level of support from a business. It is relieving to see that there are a few businesses providing excellent customer service."
You don't get this kind of response by having a poor support staff. This is a great company and a pleasure to deal with. They have a 100% satisfaction guarantee and are willing to swap out orders if you get something you don't like. For instance, you can order all bottle or all can packages. They are happy to cater to you.
The Original Craft Beer Club Review:
What's The Verdict?
The Original Craft Beer Club is the best way to try all of the nation's best craft beers without having to research and travel to all 2,300 different breweries. You can't go wrong with the OCBC. Whether you are looking for specialty canned or bottled brew, you can rest assured that they some of the best selection available anywhere.
You can choose either a 12 beer a month package or even a 24 bottle a month package at competitive prices. They also offer a gift card in case you have a friend or relative you'd like to surprise.
Don't be on the fence. Check it out for yourself. There is no membership fee. If you are into craft brews and want to try the best drinks available and expand your selection, you should sign up today. Visit their website.