Starting your brewing journey can be tough, as you will need to read a lot of books and magazine articles to gain more knowledge about the craft.
As time goes by and technology has enormously innovated, we found ourselves browsing the internet for tips and tricks on how to kickstart our brewery.
Not all effectively learn from reading, and some prefer to listen; thus, podcasts were born.
In this article, we will be sharing our the top 10 best brew podcasts which are dedicated to giving homebrewing newbies and even experts a fantastic experience to learn next-level brewing techniques.
Let's now look into the list!
---
1. The BeerSmith Podcast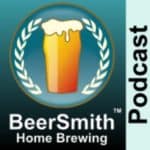 This BeerSmith podcast is all about brewing beer inside your home. From tutorials, brewing techniques, product reviews, they have it here.
Brewing for more than 30 years, Dr. Brad Smith is managing this podcast. He is also the author of BeerSmith Brewing Software and the creator of BrewWiki encyclopedia.
---
2. Basic Brewing Radio
Everything you want to know about brewing beer, you can find it here. You can expect exciting interviews with respected guests when they publish their episodes.
Basic Brewing Radio also offers video tutorials in DVD forms to teach brewing techniques.
Don't miss their tutorials for more fun brewing tips!
---
3. The Beerists Podcast
Formed by a group of 5 craft beer lovers and enthusiasts, The Beerists is an independently-produced podcast in Austin, Texas.
Every Monday, they provide a new episode where they taste, review, and judge 5 different beers around the world. This podcast already won twice in the annual Podcast Awards.
---
4. The Sunday Session on The Brewing Network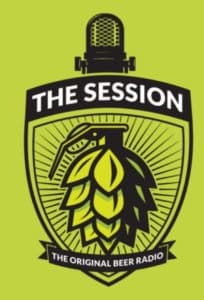 Each week, The Brewing Network covers a mix of homebrew and craft brew topics with the industry's professionals.
The Sunday Session is one of BN's many shows that you can enjoy.
This podcast is your ultimate resource for anything about beer and brewing.
---
5. The Jamil Show on The Brewing Network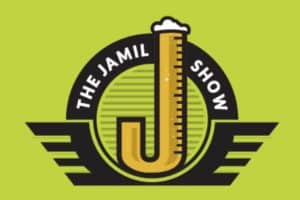 This Jamil Show Podcast is also brought to us by The Brewing Network, and it is hosted by award-winning brewer and beer writer Jamil Zainasheff.
It is where he discusses the different processes of brewing a specific beer style. It is perfect for those who want to brew beers that are yet to be explored by the listeners.
---
6. Good Beer Hunting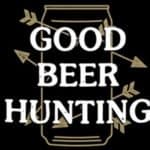 If you are into content reading and listening, Good Beer Hunting is the perfect home brewing podcast for you.
Their platform is a blog and story-telling kind of style, where they interview beer professionals about starting up and brewing your first beer.
Something to inspire you from creating your very first brew.
"Good Beer Hunting's podcast is exactly what you'd expect it to be if you've read the long form, deep dive articles on their website. Each week, BGH publishes really thorough interviews with brewers, beer marketers, salespeople, writers and other industry folks."

– Phil Cassella, Craft Beer Cellar
---
7. Beer & Other SHHH
What happens when two beer lovers collaborate? They create a fresh and fun beer podcast – the Beer & Other SHHH. Aussie Cee and Canuck Scott 'Beer' Cole have partnered together in helping their listeners understand and love beer even more.
Aside from beer experts, they also interview local brewery owners for our discovery.
---
8. Craft Beer Radio Podcast
The Craft Beer Radio Podcast was created by Jeff Bearer and Greg Weiss in 2005 to educate people about beer. They also discuss specific beer styles and its history.
What's cool about this podcast is that they record everything in their basement studio.
---
9. Beer Busters

If you do not want something strange in the beer that you are brewing, then you must listen to the Beer Busters. This is a traveling podcast that visits breweries across the country to get to know what is happening on the background.
Brothers an and Wayne Baker and their cousin Steph Heffner manage this podcast.
---
10. Strange Brews
If you are into beer updates, tastings, and interviews, then this podcast is worth checking out. Strange Brews was discontinued in 2015 but do not fret because this podcast has tons of brewing techniques that are worth checking out.
---
What's Your Favorite Beer Podcast?
These homebrew podcasts tackled a wide variety of topics from the history of beer, the process of brewing, and many more.
Podcasts have changed the way we learn new things from the internet, and it is good to know that these awesome content creators are covering our favorite topics.
Spend time in finding valuable techniques in these podcasts and apply them in your brewing journey. Happy listening!