Want to up your homebrewing game? Stand on the shoulders of giants – learn what the world's best homebrewers have to teach.
Whether you're a beginner or you're just about ready to raise millions of dollars to open your brewery, knowledge is power. Here are a few suggestions of great homebrewing books that would be a great addition to your homebrewing library.
Author: John J. Palmer
Fully revised and updated, How to Brew is the definitive guide to making quality beers at home. Whether you want simple, sure-fire instructions for making your first beer, or you're a seasoned homebrewer working with all-grain batches, this book has something for you.
John Palmer adeptly covers the full range of brewing possibilities―accurately, clearly and simply. From ingredients and methods to recipes and equipment for brewing beer at home, How to Brew is loaded with valuable information on brewing techniques and recipe formulation.
Author: Charlie Papazian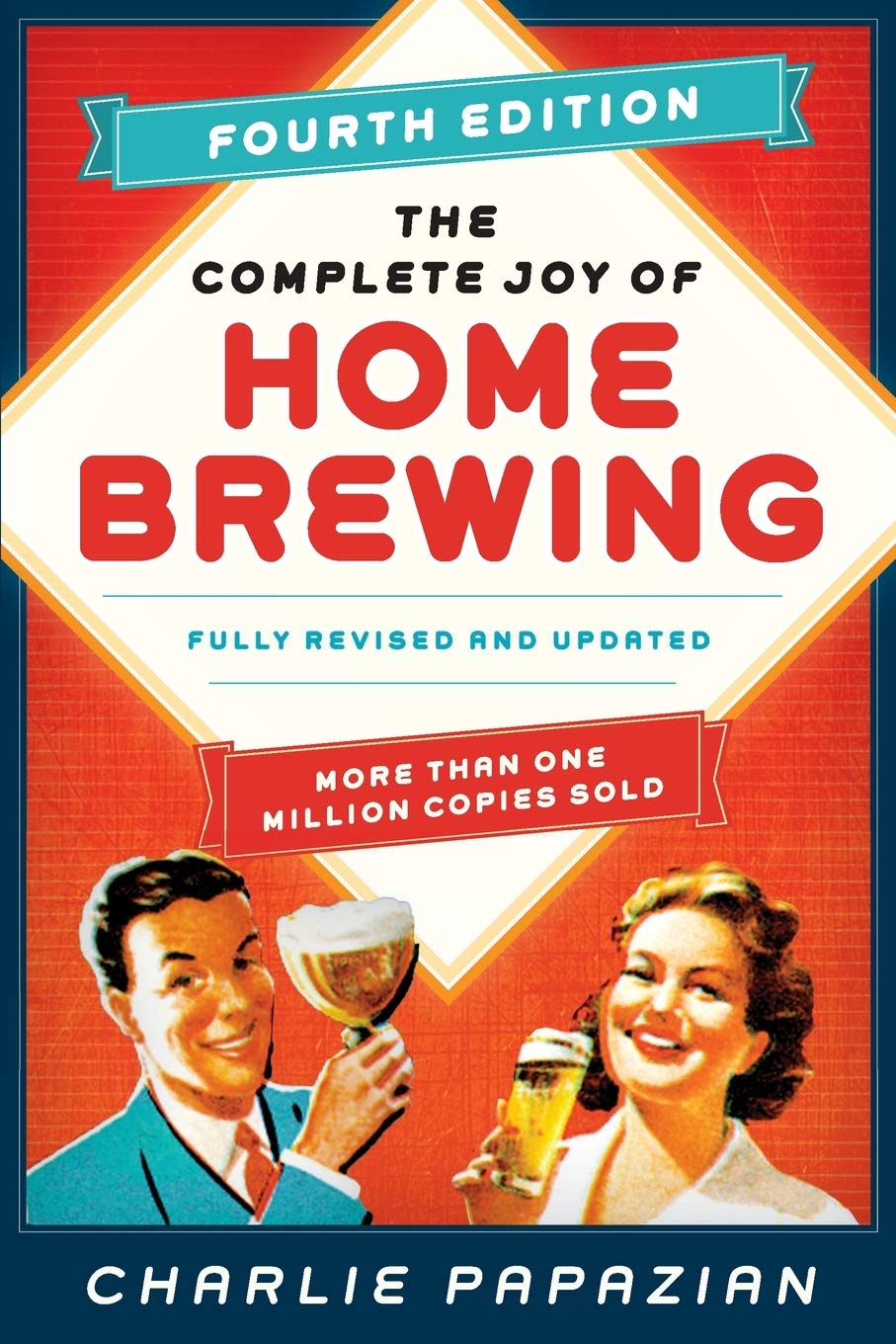 The Complete Joy of Homebrewing is the essential guide to understanding and making beer, from stouts, ales, lagers, and bitters, to specialty beers and meads. Everything to get started is here: the basics of building a home brewery, world-class proven recipes, easy-to-follow instructions, and the latest advancements in brewing. Master brewer Charlie Papazian also includes the history and lore of beer, the science behind brewing, and tips on how to create your own original ale.
Authors: Jamil Zainasheff and John J. Palmer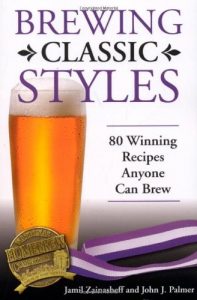 This book will give a homebrewer solid recipes for every recognized brewing style in one volume. At the end (unless you are Jamil Z), you will probably focus on only a fraction of these styles, and for those, you may want additional detail. But if you want to survey the scope of what is possible, this book is a great start.
To kick the book off, homebrewing expert John J. Palmer, author of How to Brew gives insight into beer ingredients and their selection along with tips on brewing and recipe adjustments. The combined expertise from these legendary homebrewers delivers a proven collection of recipes suitable for all who make beer at home.
Author: Ray Daniels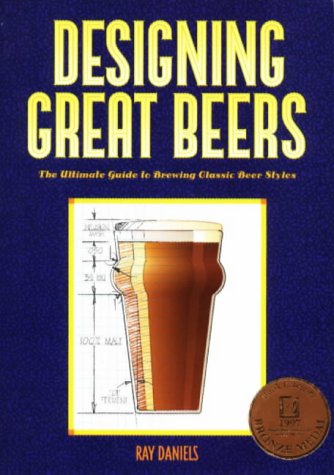 Designing Great Beers is a complete book in itself, focused solely on home-brewing ingredients and techniques (including three superb chapters on hops alone). Ray Daniels proves himself the "techie" type, infusing his introductory chapters with as much brewing math as brewing lore. Yet, Daniels never hops off the deep end of beer geekdom. Instead, he complements this emphasis on data with the creative use of graphics; where one could get bogged down in the stats, there is usually a clear visual depiction to instantly summarize their meaning.
Author: Randy Mosher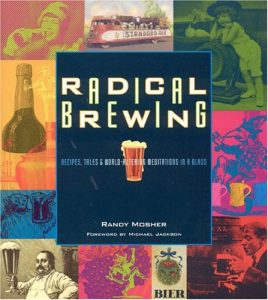 History, humor and homebrewing converge when the creative and prolific mind of Randy Mosher explores the expressive side of beer in Radical Brewing. Typically, modern brewing books focus on the science of how to brew and Mosher has mastered all of that.
But in Radical Brewing, he focuses on the creative, expressive opportunities available to those with a brew kettle. Each chapter offers techniques and recipes as well as ideas for independent exploration of new brewing frontiers. The result is a text that both informs and inspires experienced brewers while providing an engaging and intelligent introduction to the hobby for newcomers.
Author: Brew Your Own
For more than two decades, America's homebrewers have turned to Brew Your Own magazine for the best information on making incredible beer at home. From well-tested recipes to expert advice, Brew Your Own sets the standard for quality. Now, for the first time, the magazine's best homebrew guides, recipes, troubleshooting, and tips are brought together in one book.
Author: Randy Mosher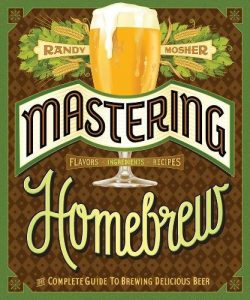 From internationally recognized beer-brewing authority Randy Mosher comes the ultimate guide to the craft, for beginners and advanced brewers alike. Featuring plainspeaking, fun-to-read instructions, more than 150 colorful graphics and illustrations of process and technique, and 30 master recipes for classic and popular brews, this handbook covers everything from choosing ingredients and equipment to mashing, bottling, tasting, and serving. With much-lauded expertise, Mosher simplifies the complexities—at once inspiring and teaching today's burgeoning new league of home brewers.
Author: Marty Nachel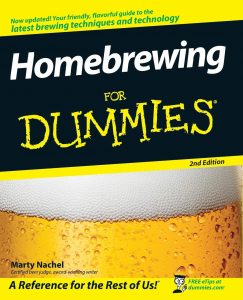 Want to become your own brewmeister? Homebrewing For Dummies, 2nd Edition, gives you easy-to-follow, step-by-step instructions for everything from making your first "kit" beer to brewing an entire batch from scratch. Before you know it, you'll be boiling, bottling, storing, pouring, and kegging your own frothy, delicious suds.
Author: Chris White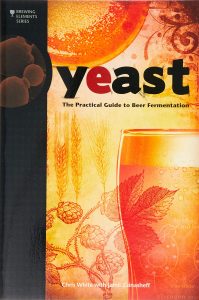 The Practical Guide to Beer Fermentation is a resource for brewers of all experience levels. The authors adeptly cover yeast selection, storage and handling of yeast cultures, how to culture yeast and the art of rinsing/washing yeast cultures. Sections on how to set up a yeast lab, the basics of fermentation science and how it affects your beer, plus step by step procedures, equipment lists and a guide to troubleshooting are included.
Author: Stan Hieronymus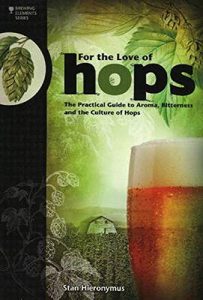 Stan Hieronymus expertly explains the nature of hops, their origins, hop quality and utilization–and even devotes an entire chapter to dry hopping. For the Love of Hops also includes a reference catalog of more than 100 varieties and their characteristics.
And also…
If you're not looking for a whole book, but just some quick tips, check out our compilation of Homebrewing Tips From The Masters!