As summer is coming right around the corner, we thought it'd be a good idea to bring you a list of the best beers to try this summer. You likely already have a couple staple summer beers. Corona or Modelo, a nice light domestic beer, or a popular hazy IPA, or whatever else it may be. However, this list of best summer beers includes a bunch of options you may have never even heard of. So, just keep on reading and you may stumble upon what will become your favorite beer this summer!
If you happen to suffer from gout, we recommend Stella Artois Solstice Lager for best summer beer. You can read reviews about it HERE. For more information on drinking beer with gout, read our Best Beer for Gout article!
15 Best Summer Beers
1. 21st Amendment Hell Or High Watermelon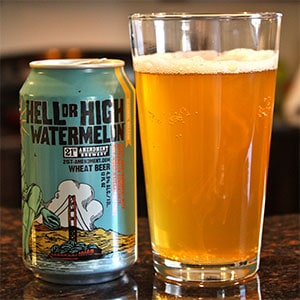 If you're looking for a really refreshing beer, then this is it. Based on a traditional wheat beer method it has a crisp and fresh taste to it. The name might suggest that it's got a strong tropical waterme
lon flavor, but it's actually quite subtle, so it doesn't become overpowering.
Created by the 21st Amendment Brewery in California with an ABV of 4.9%, this is not just a favorite here in the office.
---
2. Sierra Nevada Brewing Hazy Little Thing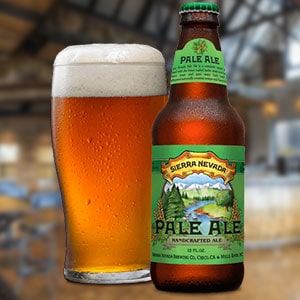 This IPA is made by the Sierra Nevada Brewing Company in Chico, California, and these guys know
how to make a good summer beer. According to the brewers, it's heavy on hops and light on malt to give it a traditional IPA bitterness.
The ABV of 6.7% is on the higher side on this list, so make sure you go easy on it on those hot summer days.
---
3. Anderson Valley Summer Solstice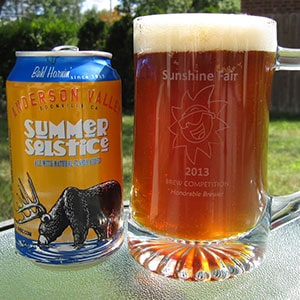 With a name like that and availability limited from April to August this truly has to be on this list. Coming to you from California (those West Coasters know a thing or two about summer), it's a unique craft beer that the brewers have nicknamed "cream soda for adults."
Being light on hops and with added malts, there is a nice sweetness to it, along with a decent 5% ABV. It will go well with any food you put on the BBQ.
---
4. Troegs Sunshine Pils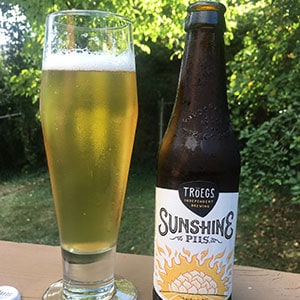 The first Pilsner on this list comes to you from the Troegs Brewing Company in Pennsylvania. The intention of the brewers was to create a small batch light summer beer that started it's life in very small batches as an experiment, according to the brewery.
The measured ABV is listed as 4.7%, which is a bit lighter than we would generally prefer, but for summer drinking it'll be a great refreshment.
---
5. Westbrook Gose
This type of brewing has gone a bit out of fashion, but sour wheat beers are making a bit of a comeback. It's still popular in Germany, where the brewers claim they got this recipe from in the first place.
It's the tart experience that makes it so popular in German beer gardens. For the really hot days, the ABV of 4.0% is actually positive, as it means you can have a few extra.
---
6. Modern Times Blazing World
Brewed by the Modern Times Beer company, the brewers claim to have gone all out on the hops. Maybe it was a heavy-handed mistake to start with, but this does add some nice flavors. The brewery has this listed as an Amber Ale, but you would be forgiven if you thought the bitterness reminded you of an IPA.
One piece of advice, don't plan on drinking too many of these at the beach on a hot day; the ABV of 6.8% might just be a little high for that.
---
7. Dogfish Head Festina Peche
Brewed by the Dogfish Head Brewery (what a cool name for a brewery), this traditional Berliner Weisse is made in the true German tradition. It's light in color and fermented with peaches to give it that nice lingering taste of fruit.
For a Weisse, it also has a decent ABV of 4.5%, perfect for grilled chicken and fish.
---
8. Oberon Ale
This wheat ale comes all the way from Michigan and has a nice fruity aroma. The aroma is very smooth, and according to the brewery, they aimed to stick to German traditions and purity laws.
Is it one of the best summer ales? Not quite the best, but definitely good enough to make this list, especially with an ABV of 5.8%.
---
9. Firestone Walker Firestone Lager
Good craft lagers are hard to find these days, as everyone seems to be focusing on ales. This Firestone brew is different though. It's packed full of hops and light on the malt but still has a perfect balance.
The ABV of 4.5% is about average for a lager, and just about the right strength to keep some extra ones chilled for the summer weekends.
---
10. Firestone Walker Easy Jack
Another great creation brewed by Firestone Walker Brewing, this IPA Session has the perfect strength for summer drinking. With an ABV of 4.0%, you can crack open a few extra bottles with a lot less guilt.
Even less guilt if you pair it with a healthy grilled fish, but who's watching?
---
11. Maine Beer Mo
This is a traditional American pale ale with an absolute minimalist label. The brewers apparently decided it should be more about the content of the bottle than the marketing, and they're damn right too.
As far as summer ale beers go, this is one of the fruitier ones with a distinct citrus flavor and passionfruit. The ABV is also a decent 6.0%, which we always like to see.
---
12. Coconut Hiwa Porter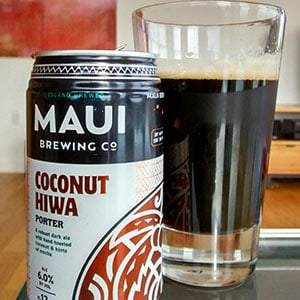 What summer beer list would be complete without a true Hawaiian creation. Made by the Maui Brewing Company, this coconut porter is really unique and goes excellently with grilled meat and fish.
With a silky smooth feel to it and a dark malted taste that lingers nicely, you'd be forgiven for not realizing its ABV of 6.0%.
---
13. Deschutes Twilight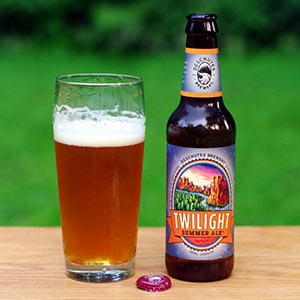 What stands out the most with this pale ale is the golden hue with nice thick froth sitting on top with every pour. Despite the strong flavor of Amarillo hops you still have a nice balance of sweetness not to make it too bitter.
According to the brewers, there is also a grapefruit tone to it and an ABV of 5.0%.
---
14. Perennial Artisan Ales Hopfentea
Created by Perennial Ales, this is another Berliner Weisse that has a very aromatic flavor. According to the brewers, the unique flavor is achieved by a hint of tea and apricot which make it so refreshing.
In Germany, this is a very typical drink to enjoy on a warm summer afternoon, which is also why this type of beer is generally lighter with an ABV of 4.2%.
---
15. Green Flash Road Warrior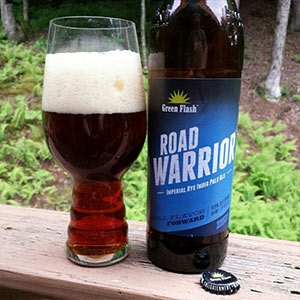 We kept the strongest one for last, and it's no secret that I prefer the high alcohol options, even on a hot day. Created by the Green Flash Brewing Company, the double IPA has an impressive 9.0% ABV.
According to the company, this ale is very rich in hops and was specifically created for the traveling salesman, or road warrior, to get a nice end of day reward.
---
"As Berliner Weisse is investigated by today's brewers, it is becoming something of an interpretive beer, often more in line with its older roots, curiosity ripe for further exploration."

– Keith Klemp, Editor, All About Beer Magazine
Conclusion

As you can see, we pulled out all the stops and put in some tough and long hours of tasting some incredible brews. OK, I'll admit it was a lot of fun, and we really cannot wait for those first warm days to arrive.
Are there more products that belong on this list of best beers for summer BBQs? Absolutely, but we had to start somewhere to give you enough time to prepare.
Whether you're a fan of high or low alcohol, sweet and aromatic or bitter and hoppy, there is something on that list for all preferences. The majority of these are available in most craft beer stores and in a worst case scenario, you'll be able to order them online.